With 31st October 2019 drawing ever closer, it is important that you ensure you are fully prepared and take all possible actions now in order to protect both your business and your employees against the challenges of Brexit.
Regardless of the nature of the UK's exit from the EU, the way in which we trade with the UK will change.
The Minister for Business, Enterprise and Innovation, Heather Humphreys TD, is urging all businesses to prepare now for these changes to protect themselves as far as possible against the challenges posed by Brexit.
The Department of Business, Enterprise and Innovation has developed a "Brexit Preparedness Checklist" to help businesses identify the steps they need to take now to prepare. The checklist includes a list of supports available to businesses, along with the contact details of the agencies that administer these supports. Brexit Preparedness Checklist
The Government also launched 'Getting your Business Brexit Ready – Practical Steps' booklet. The booklet outlines the following 9 key steps that businesses should consider now to make sure they are best prepared for a no-deal Brexit: Getting your business Brexit ready – Practical Steps
Review your supply chain and UK market strategy
Understand the new rules for importing from or exporting to the UK
Be aware of possible changes to transport and logistics for goods transiting via the UK
Review all your regulation, licencing and certification requirements
Review your contracts and your data management
Manage your cash flow, currency and banking
Protect and inform your staff
Take advantage of Government Brexit programmes and supports
Know more about the impact on your sector
For further information on how Brexit may affect your business, please visit the Government of Ireland Brexit website at www.gov.ie/brexit
2019 sees ICOS celebrate 125 years in existence, let's see how far we've come!
The Department of Agriculture, Food and the Marine (DAFM) has received a significant response to their public consultation 'Ag Climatise'.
'Ag Climatise' refers to a National climate change and air quality roadmap for the agri-food sector. The roadmap will set out specific actions to lower greenhouse gas emissions and ammonia emissions coming from the agriculture sector. DAFM received 400 responses to their online survey and 100 written submissions. Due to the volume of responses, DAFM has rearranged a stakeholder workshop on 'Ag Climatise' to 12th February to allow them to review all responses.
The main actions proposed by DAFM include:
Replacing CAN fertiliser % with Protected Urea by 50% by 2022
Prohibit the use of urea (replacing with protected urea), in particular on grassland by 2025
Increase Trailing Shoe LESS usage to 60% by 2022, 75% by 2025 and 90% by 2030
Increase EBI to €230 by 2030
Increase annual afforestation rates to 10,000 ha/annum by 2030
Rewet 40,000 ha of drained organic soils by 2022
Improve the soil/grassland management of 225,000 ha by 2025 and 450,000 ha by 2030
Promote the use of grass measurement for the majority of dairy farmers by 2022
Require incorporation of clover (and mixed species) in all grass reseeds by 2022
Develop an electronic fertiliser and manure data base to support best practice and evidence of optimum nutrient management and soil fertility
Enhance opportunities from nature-based solutions such as hedgerows farm woodlands and peatlands
ICOS submitted a high-level response in conjunction with Dairy Industry Ireland (DII). Additionally, a more detailed response to the questions posed by DAFM was submitted. Both submissions can be viewed here: ICOS and Dairy Sustainability Ireland
Eamonn Farrell – Agri Food Policy Executive
HOME
ICOS News
Dairy Digest
Dairy Digest
Dairy Digest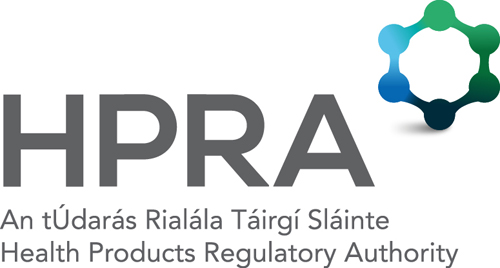 Dairy Digest
Dairy Digest
Dairy Digest