In the absence of any substantial improvement in market sentiment, and against the backdrop of continued weakening in the European market indices, it appears likely that further milk price corrections are on the way. Last week's Eurex indices suggested average SMP values at €1630, well below the Intervention price of c.€1747, and butter is quoted at €2423, about €200 above the buying-in price of €2217.  Those commodity prices are suggestive of milk prices, inclusive of VAT, of just over 20c per litre.
Meanwhile, the Ornua PPI, although down to 84.2 for March (from 85.4 for February), is demonstrating that the Irish product mix and investment in value added is helping to maintain milk prices of 10-15% above those levels. The concern, though, will be that butter slips to intervention price levels, and we could be back in the price environment of 2009.
Given that we have now reached the 109,000t threshold for SMP intervention, and the Commission have not yet technically provided for the doubling of the threshold, will cause some concern. The next intervention tender closes on Tuesday 19th, with the increased threshold not being ratified until two days later, at a Management Committee meeting. We can only hope that the timing issue doesn't cause further uncertainty.
To date, there has been 149,280 tonnes of SMP bought into intervention (2015 and 2016 to date), with almost 9,000 tonnes of Irish product. Whilst 64,863 tonnes of SMP have been entered into the Private Storage Aid Scheme in total, Irish producers have tended to avoid the scheme, preferring to move product on while it is fresh.
So far, over 211,000 tonnes of European butter has availed of PSA with almost 28,000 tonnes of Irish butter receiving storage aid. Remember, Ireland always availed of PSA for butter, as it was a legitimate support for holding the high volumes of stock produced by with our seasonal milk supply.
Meanwhile, the most recent GDT auction showed a 2.1% increase. Unfortunately, this didn't cancel out the 2.9% drop in the previous auction, and the current WMP price of $2013 suggests a milk price of about 17.5c per litre. Indeed, the current Fonterra milk price forecast of NZ$3.9 per kg of milk solids would equate to about 16.2c for Irish standard solids. While New Zealand production for this season is only down 2.2%, and not the 5% plus as originally speculated, one would have to expect that the reported financial stresses felt by New Zealand farmers will have a further depressing effect on production.
TJ Flanagan
Dairy Policy Executive
ICOS News
ICOS News
ICOS News
HOME
ICOS News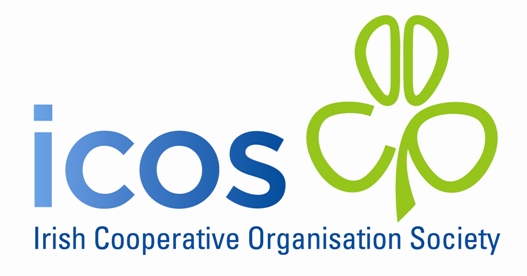 HOME