On 18th July, the Commissioner for Agriculture and Rural Development, Phil Hogan presented to EU Farm Ministers a new package of support measures worth €500 million. The support package is divided into three main areas (outlined in more detail below):
The provision of aid worth €350 million, in the form of national envelopes, of which Ireland is allocated €11.1 million
An EU wide scheme to incentivise a reduction in milk production with €150 million allocated
A range of technical measures including in the area of public intervention and private storage aid
Member State representatives met in Brussels at a Management Committee meeting on 20th July to discuss the package and its draft regulations. The package will be finalised on 25th August when the Management Committee convenes again after the Summer Recess.
Conditional Adjustment Aid – €350 million
The package includes a €350 million conditional adjustment aid measure to be implemented by Member States, from which Ireland will receive €11.1 million. Member States are allowed to match this amount with national funding, which potentially could double the funds available to €22.2 million. The Commission has provided Member States with a degree of flexibility, as to how these funds will be distributed. It is also clear that other farming sectors can avail of this aid, not just dairy farmers. Furthermore, it is apparent that the Government will not be able to distribute the funding by way of a flat rate payment, as per the September 2015 package (Paid out in December 2015). While subject to change, the draft regulation stipulates 7 areas in which funding can be provided:
Production reduction, beyond the separate €150 million package
Small-scale farming
The application of extensive production methods
The application of environmental friendly production methods
The implementation of co-operation projects
The implementation of quality schemes aimed at promoting quality and value added
Training in financial instruments
EU Wide Milk Reduction Scheme – €150 million
The Commission has allocated €150 million to incentivise a reduction in milk production. The scheme is EU wide and voluntary. According to the Commission, funding will be available on a first come, first served basis. The scheme will operate over 4 separate three-month tranches (Oct-Dec), (Nov-Jan 17), (Dec-Feb 17) and (Jan 17-Mar 17). A farmer will have to specify in an application the amount of milk he will reduce by, compared to 12 months ago, covering the above mentioned reference periods. He can only apply for one period. The measure will close once the volume covered in the scheme is filled, which is expected to be 1.1 billion litres, resulting in a payment per litre just below 14c/l. An allocation coefficient will be calculated, if the scheme is over/under-subscribed. The specifics of the scheme will be finalised on 25th August at a Management Committee meeting in Brussels.
Technical Measures
The Commission has extended public intervention for SMP beyond 30th September, until the end of February 2017. The ceiling up to which SMP can be bought-in at the fixed price stays at 350,000 t and will not be increased beyond this amount. In addition, the standard (90-210 days) and enhanced (365 days) private storage aid schemes are extended until the end of February 2017. Finally, advances of 70% for direct payments will be issued from mid-October.
By Eamonn Farrell
Agri-Food Policy Executive
ICOS News
ICOS News
ICOS News
HOME
ICOS News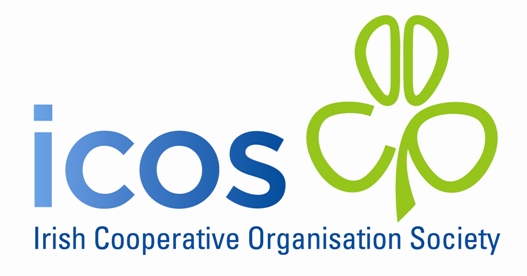 HOME