After seven years of negotiations, and a near week long delay caused by opposition from the Belgian region of Wallonia, the landmark EU-Canada trade deal, known as CETA, was signed by EU trade ministers and the Canadian Prime Minister, Justin Trudeau, on 30th October. It is estimated that CETA will increase the annual income of the EU by €11.6 billion in the first 7 years following implementation.
Internationally, this is one of the most ambitious agreements for agricultural trade, with more than 92% of the tariff lines to be put to zero. Irish food exports to Canada, which totalled €92.6m in 2015, are expected to benefit from the agreement- in particular cheese exports. Under the agreement, the EU will have a high value cheese quota of 16,800 tonnes and an industrial cheese quota of 1,700 tonnes. An additional 800 tonnes will also be added to an existing WTO cheese quota (of 18,000 tonnes). While there will be a liner phasing in period of 5 years for these TRQ quantities, tariff duties on current WTO quotas will be put to zero upon entry into force of the agreement. Milk protein concentrate will also be fully liberalised and the tariff on infant formula will be reduced from 8.7% to zero. Irish businesses will also benefit from the recognition of product standards and certifications.
The agreement contains provisions for sensitive food categories, which includes EU dairy exports to Canada, allowing a review of the quota system in the case of serious market disturbances.
CETA is also the first EU agreements to include a Special Investment Court System which will be tasked with resolving investment disputes between businesses and states. This has been a source of controversy throughout the approval process, (and the main concern raised by Wallonia in their objection to the agreement).
The agreement must now be voted on by the European Parliament, which is expected in December. The parts of the agreement which are classified as an EU competence, including agriculture TRQs and SPS measures, will enter into force on a provisional basis in early 2017.  Full ratification requires all national (and some regional parliaments) to approve the shared competences included in the agreement. This is expected to take up to 2 years and therefore the full agreement could enter into force by the end of 2019. This also means, however, that the deal can still potentially be blocked by any one member state.
The concluding stages of this agreement has challenged the EU's authority in steering trade policy, as not only did objections come from Wallonia, but also Romania and Bulgaria, who made their signatures conditional on removing visa requirements for their citizens to visit Canada, and Germany who demanded additional safeguards on the provisional implementation of the agreement. However the Commission remains determined to pursue its trade agenda and has included it as a top priority in its 2017 Work Programme. Here, it states its intention to start trade negotiations with Australia, New Zealand and Chile in the course of the coming year, with impact assessments on the potential agreements to be published for all three in the first half of next year.
By Alison Graham
European Affairs Executive
ICOS News
ICOS News
ICOS News
HOME
ICOS News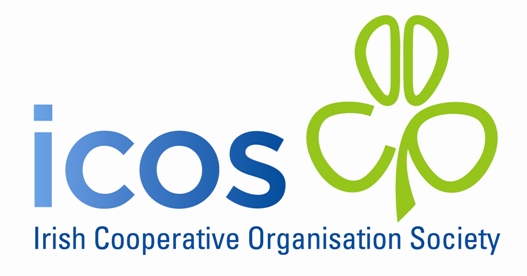 HOME