The keynote address at the 40th ICOS National Conference was provided by the Canadian Ambassador to Ireland, Mr. Kevin Vickers. Ambassador Vickers reflected on his youth in New Brunswick, where his Father helped set up and manage a dairy co-op. He stressed the importance of commitment to the co-op asking "ask not what your co-op can do but what you can do for your co-op".  According to Mr. Vickers central to any co-op is first and foremost the member, the co-op employees, the manager and the directors at the board of directors. They must be equally valued and work together as a team in mutual respect, their interests must be of their co-op and their co-op's priorities, and not their own. Mr. Vickers called on co-ops to be open and transparent with their members, he called on members to know their co-op rulebook and for co-ops to value the staff and team employed as they ensure the overall success and well-being of the co-op. He also stressed the role of education as a fundamental principle of co-ops.
During the panel discussion on compliance, John McStay, a partner of McStay and Luby law practice described compliance as what you do every day, with strong enforcement of good practice and regulation essential. In addition, a co-op needs to develop an ethos of educating members to ensure that directors that join the co-op board, help make the co-op better.  Professor Pat Gibbons from the Smurfit School of Business informed delegates that up to one third of company directors (across all enterprises) don't have a clear understanding of strategy. Co-op directors need to be prepared to challenge, question and monitor their organisations strategy in the pursuit of competitive advantage.
In this regard, Pat Maher from Centenary Thurles Co-op said that farmers have a sense of pride in leaving a stronger co-op after their time as a board member. Former Glanbia Chairman, Liam Herlihy emphasised the importance of strong communications between a co-op and its members, especially face to face meetings to discuss and explain decisions taken at board level.
By Eamonn Farrell
Agri-Food Policy Executive
ICOS News
ICOS News
ICOS News
HOME
ICOS News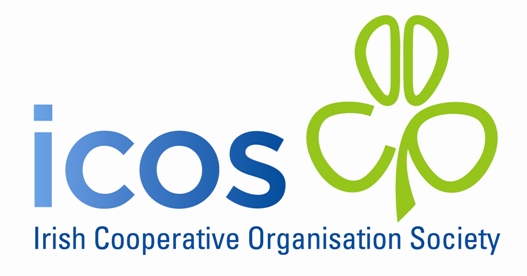 HOME