CAP Reform, Climate Change legislation and Trade are set to dominate the 2017 EU Agricultural Agenda, as the coming 12 months looks likely to be another tumultuous year for European and Global politics.
Chief concern, of course, is Brexit, with Theresa May expected to trigger Article 50 of the Lisbon Treaty before the end of March, thereby launching negotiations. The Council Presidency for the next six months will be chaired by the small Island nation Malta. It will need to co-ordinate the council's response to Brexit within a specially dedicated task force and act as broker between the EU and the UK. From an Irish point of view, as well as being another small EU Member State, Malta also has a shared history with the UK.
However, on top of this, a number of major elections will held over the course of the year – Netherlands (March) , France (April), Germany (Sept/Oct) and perhaps Italy – which risk radically altering Member State positions at an EU level and in the meantime could leave them unwilling to move forward with discussions that could impact national debates.
Dominating the agricultural agenda will be the upcoming CAP reform, with the Commission due to launch a public consultation at the end of January. The results of this consultation, as well as an impact assessment carried out by the Commission, will feed into a non-binding communication, to be released in September. ICOS will be submitting a contribution to this consultation with emphasis on the need to maintain a strong EU budget.
Agriculture Commissioner Phil Hogan has hinted that reforms will focus on making market management tools more targeted, increasing incentives for farm sustainability and providing better support for young farmers. The recommendations of the Agricultural Markets Task Force, on how to improve the position of farmers in the food supply chain, are also expected to influence this reform. The report, from November last year, calls for EU-wide rules to combat unfair trading practices, as well as improved market transparency, access to finance & take-up of risk management tools.
Plans to cut Greenhouse Gas emissions will be up for further discussion in a review of the Emissions Trading System, with possible implications for dairy processing plants and their allocation of free carbon credits. An agreement must also be reached on targets in the non-ETS sector, which includes agricultural emissions. Ireland has been given a target of reducing its emissions by 30% below 2005 levels by 2030, reduced to 20.4% through flexibilities- a position we are seeking to strongly defend.
Market access opportunities for dairy exports are also expected to get a boost in 2017 from a number of EU-trade deals due to be finalised. Once the European Parliament approves the trade agreement with Canada in February, reduced tariff rate quotas for cheese will start to apply. Agreements with Vietnam and Singapore are expected to be signed by Trade Ministers in the coming months and negotiations with Japan finalised in a matter of weeks, all with significant benefits for dairy trade. However in addition, negotiations are expected to be launched with Australia and New Zealand, where we will need to strongly defend both our dairy and livestock markets.
Other issues that will hit the agenda include market support measures. In December, the Commission began the tendering process for selling SMP stock out of Public Intervention. In the first tender just 40t were sold and in the second, Member States rejected all offers, stressing that the bids fell short of the minimum selling price. ICOS is working with Copa Cogeca, urging the Commission to remain cautious in its approach.
By Alison Graham
European Affairs Executive
ICOS News
ICOS News
ICOS News
HOME
ICOS News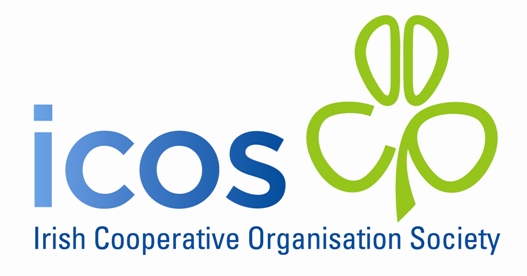 HOME