The 2017 calls for promotion campaigns for EU agricultural products have opened. This year a budget of just over €128 million is available for the multiannual 'simple' & 'multi-country' programmes.
The EU promotions policy aims to enhance competitiveness and increase consumers' awareness of the high quality of European products all over the world. Under the policy, EU funds co-finance (at rates of 70-85%) multi-annual projects aimed at breaking into new markets and promoting quality schemes as the well as production methods.
This year there are specific programmes targeting external markets, such as China, Middle East, North America, South-East Asia & Japan. There are also programmes targeting dairy, as well as pigmeat and beef, all of which faced a crisis in the last number of years. Of particular interest for Irish industry is the programme focused on increasing the awareness of sustainable and climate friendly agriculture, within the internal market. However as this is a "multi-country programme", it would require Irish organizations to coordinate with European counter-parts.
Applications should be submitted to the Commission via an electronic portal by 20 April 2017. The proposals will then be evaluated and decisions will be communicated in autumn.
Should you have any questions, do not hesitate to contact alison.graham@icos.ie
By Alison Graham
European Affairs Executive
AWP 2017
Amount

foreseen

SIMPLE PROGRAMMES – Internal Market
€22,500,000
Topic 1- Information provision and promotion programmes aiming at increasing the awareness and recognition of Union quality schemes – PDO/PGI/TSG, Organic, Outermost regions.
€12,375,000
Topic 2- Information provision and promotion programmes aiming at highlighting the specific features of agricultural methods in the Union and the characteristics of European agricultural and food products. Also quality schemes defined in Article 5 (4)(d) of Regulation (EU) No 1144/2014.
€10,125,000
SIMPLE PROGRAMMES – in Third Countries
€63,000,000
Topic 3*- Information and promotion programmes targeting one or more of the following countries: China (including Hong-Kong and Macao), Japan, South Korea, Taiwan, south-east Asia region or India
€14,750,000
Topic 4*- Information provision and promotion programmes targeting one or more of the following countries: USA, Canada or Mexico
€11,600,000
Topic 5* – Information provision and promotion programmes targeting one or more countries of Africa, Middle East, Iran or Turkey
€8,450,000
Topic 6* – Information provision and promotion programmes targeting geographical areas other than those included under Topics 3, 4 and 5
€11,600,000
Topic 7 – Information provision and promotion programmes on milk products, pig meat products or a combination of those two targeting any third country
€12,600,000
Topic 8 – Information provision and promotion programmes on beef products targeting any third country
€4,000,000
MULTI – COUNTRY PROGRAMMES
€43,000,000
Topic A** – Programmes increasing the awareness of Union sustainable agriculture and role of the agri-food sector for climate action and the environment (Internal market)
€15,050,000
Topic B – Information provision and promotion programmes aiming at increasing the awareness and recognition of Union quality schemes – PDO/PGI/TSG, Organic, Outermost regions (Internal market or in third countries)
€15,050,000
Topic C – Information provision and promotion programmes aiming at highlighting the specific features of agricultural methods in the Union and the characteristics of European agricultural and food products. Also quality schemes defined in Article 5 (4)(d) of Regulation (EU) No 1144/2014 (Internal market or in third countries)
€2,900,000
*These programmes shall not cover milk/dairy products, pig meat products, beef products or a combination of those three. They may however cover them if they are associated with other products.

**Campaigns under Topic A should not address Union organic production
ICOS News
ICOS News
ICOS News
HOME
ICOS News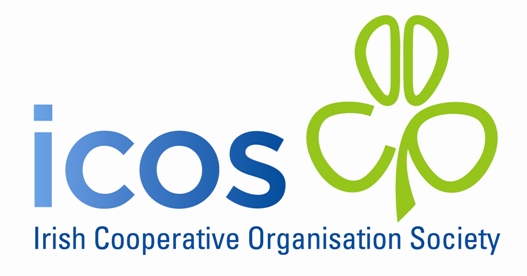 HOME