The European Commission has published a paper on the role of futures in managing risk in the EU dairy sector. Its introductory paragraph poses the question how best to protect farmers against excessive price variability.
Futures markets are already widely used in sectors such as cereals. Indeed futures for agricultural commodities have been around for more than 100 years. Modern futures contracts for dairy products were established in the USA during the early 1990's. In New Zealand, the first futures contract was launched for WMP in 2010. While in the EU, dairy futures are still in their introductory phase.
There are real and significant obstacles to the use of futures markets, but these are not necessarily unsurmountable. Lack of timely information on prices and quantities and convergence of spot and futures at maturity is particularly important. Liquidity is also a crucial factor.
The lack of knowledge and trust in futures cannot be ignored as a major obstacle. A separate report by the EU's Agricultural Markets Taskforce has suggested the provision of funding for co-operatives and farmers to address this knowledge gap. This is a sensible recommendation.
The Irish dairy sector has been to the fore in addressing volatility by making fixed price schemes available to their suppliers, investing in efficient processing capabilities or lean manufacturing and developing a wide range of markets for product. At farm level, farmers have decreased their cost of production in recent years in response to more difficult markets. However, the range of price variability of +/- 20 cent per litre undermines the viability of our family farms. It is clear that more solutions are needed.
There are answers to the question of how best to manage volatility that can be implemented within a very short time frame.
Firstly, the Department of Agriculture and the Department of Finance are committed to further consideration of a new taxation measure, whereby some income can be deferred (or saved) in a period of high prices, to be drawn down in a period of lower prices.
Secondly, the Department of Agriculture has the option to amend the current Rural Development Programme in order to facilitate the drawing down of affordable finance from the European Investment Bank.
Ultimately, farmers and their co-operatives need a toolbox of options to manage the risk of volatility. The implementation of these two options, alongside greater awareness of the contribution of dairy futures would be a major step in the right direction.
The European Commission's Paper on Futures can be found at the following link:
https://ec.europa.eu/agriculture/sites/agriculture/files/markets-and-prices/market-briefs/pdf/11_en.pdf
By Eamonn Farrell
Agri-Food Policy Executive
ICOS News
ICOS News
ICOS News
HOME
ICOS News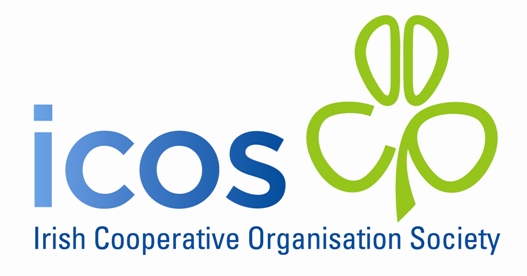 HOME