In recent months, the Minister of Agriculture, Michael Creed has held several bilateral meetings with his counterparts from across the EU on Brexit. The Minister has held meetings in France, Germany, the Netherlands, Spain, Malta, Luxembourg, Poland and Denmark. In addition, he has met with the Estonian Minister for Agriculture, as they prepare to take over the Council Presidency during the second half of 2017.
The extensive nature of his consultations with our EU partners is welcome and highlights the strong commitment by the Minister to ensure that Ireland's voice on agri-food is heard and listened to at EU level. Building alliances with like-minded Member States is a core strategy required to ensure a favourable Brexit outcome for Ireland. This will be no easy task with each country having competing interests. While Brexit is top of Ireland's agenda, in reality, it is not as important for many other EU Member States.
However, the Minister is building awareness of Ireland's potential exposure to Brexit from an agri-food perspective, outlining the integrated nature of the North-South economy and is seeking common ground on an approach to Brexit among EU Farm Ministers.
With the triggering of Article 50 on 29th March by UK Prime Minister Teresa May, the Brexit negotiations are expected to begin in June once the EU's negotiating mandate is finalised by EU leaders on 29th April.
Initially, the negotiations will concentrate on the so called "exit deal" with issues such financial contributions, rights of citizens and border issues on the table. There is a 2 year timeline stipulated under Article 50 for these exit talks, which may be extended by unanimity within the Council. The approval process for the exit deal will require support from at least 20 out of 27 EU Member States and the consent of the European Parliament. Article 50 further states that the negotiations should take "account of the framework for its future relationship" with the exiting Member State.
However, taking account of a future relationship and reaching an agreement on a future relationship is an entirely different matter. The process relating to the future relationship is expected to be more drawn out, perhaps up to 7 years with tariffs, regulatory standards and dispute settlement mechanisms to be addressed. The approval process for the future relationship will be different to the "exit deal", requiring an agreement from all EU Member States, along with the consent of the European Parliament.
There is a long road ahead before the question of Brexit will be resolved. The enormity of the Brexit challenge facing Irish agriculture cannot be underestimated. The sector will require strong leadership, transparency throughout the negotiations and continued support from Government over the coming months and years.
Eamonn Farrell
Agri Food Policy Executive
ICOS News
ICOS News
ICOS News
HOME
ICOS News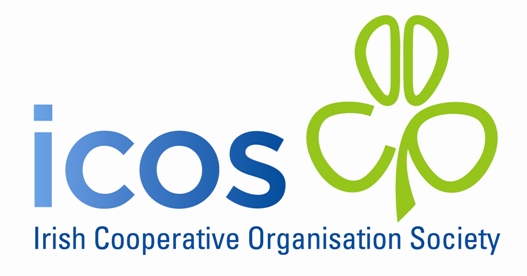 HOME