According to the provisional results of the Teagasc National Farm Survey, dairy farm incomes fell by 17% in 2016 to an average income of €51, 809 due to lower milk price.
Family farm income represents the return from farming for the farm family to their labour, land and capital. It does not include non-farm income. Some key statistics from the report are outlined below:
The average family farm income was €24,060 in 2016, down 9% year on year;
Dairy farms remained the most profitable with an average income of €51,809, down 17% year on year;
The average sized dairy farm was 56ha with an income of €924 per ha;
Lower prices for feed and fertilizer were partially offset by higher expenditure for veterinary and hired labour, leaving direct costs on average on dairy farms, down 1%;
Across dairy farms, 45% earned an income of over €50,000 in 2016;
On average there was 1.1 unpaid family labour units employed on each farm. The average amount of unpaid labour supplied was highest on dairy farms at 1.4 labour units;
Farm income continues to be highly reliant on direct payments. On dairy farms, direct payments contributed 37% of total income;
Gross new investment in farming totalled €687 million in 2016, a decline of 13% year on year. Investment was highest on dairy farms, at an average of €15,713;
Dairy farms accounted for over €245 million of the total on farm investment in 2016;
59% of dairy farms have borrowings, with average debt on dairy farms at €99,058;
Although dairy farms have the highest level of borrowings compared to other sectors, their debt to income ratio is lower at 1.75;
82% of dairy farms increased production since 2014;
Expansion was achieved through a combination of more cows, greater productivity per cow, a reduction in other livestock and a marginal increase in land area.
Key Dairy Farm Indicators 2016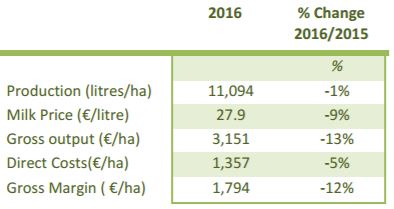 % changes in key parameters on dairy farms 2014-2016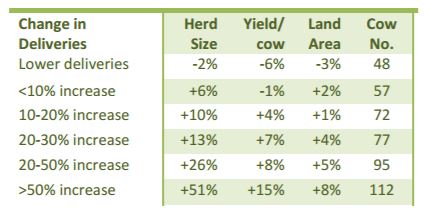 By Eamonn Farrell
Agri Food Policy Executive
HOME
ICOS News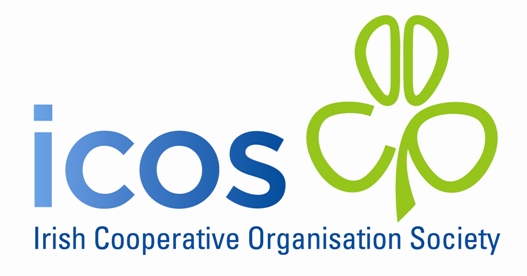 ICOS News
ICOS News
ICOS News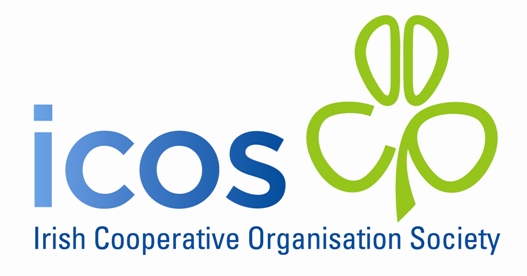 ICOS News