The Commission has launched a so-called inception impact assessment on an initiative to 'Improve the Functioning of the Food Supply Chain' to prevent undue pressure on weaker operators.
Published on the 25 July, this initiative aims to address three issues:
Unfair Trading Practices (UTPs), with possible options including the further development of the voluntary EU-level Supply Chain Initiative; EU-wide non-legislative guidelines on how to tackle UTPs, with greater exchange of information and best practice between national authorities; EU framework legislation to protect weaker operators, through prohibiting certain practices and introducing common minimum enforcement standards to complement national legislation; or through EU framework legislation governing the whole food supply chain. Commissioner Hogan has already stated that he believes that legislation is necessary, with the majority of Agricultural MEPs agreeing.
Increasing Market Transparency, by stepping up the collection of data on key products from more levels of the food supply chain, for example data on the prices at which processors sell products, and disseminating it via market observatories and online dashboards. Increased market transparency is very much necessary in order to combat market volatility and enable the functioning of a European Futures market. However, this will require a degree of standardisation across Member States as regards the definition, collection, reporting and presentation of data.
Effective Producer Co-operation, stating that the Commission believes a "broad review of the effectiveness and clarity of producer co-operation rules under EU agricultural and competition law" should be undertaken in the context of the ongoing discussions concerning the CAP after 2020. It seeks to possibly extend to all sectors a provision in the CMO regulation which applies in the sugar sector and which allows voluntary value sharing agreements negotiated by groups of agricultural producers. It is crucial that these proposals for new horizontal rules on producer co-operation, respect the role and functioning of farmer-owned co-operatives, which are the most effective, socially responsible and sustainable form of producer organisation.
This is just the beginning of a process which will include stakeholder consultations and an impact assessment, to determine what legislative or non-legislative proposals are needed on an EU level to address these issues. An outcome will be presented in spring 2018.
ICOS is contributing feedback on the Inception Impact Assessment and there will also be the possibility to provide a response through an online public consultation scheduled for the coming weeks.
Alison Graham
European Affairs Executive
ICOS News
ICOS News
ICOS News
HOME
ICOS News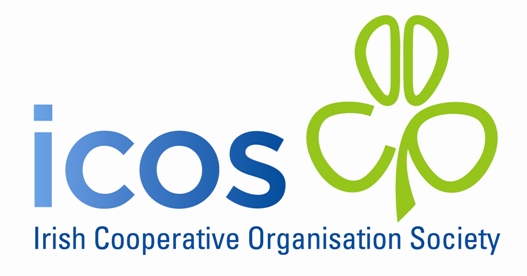 HOME