An ICOS Board Member, Alo Duffy, has been elected Chairman of the newly created Brexit Task Force within Copa Cogeca, the European Association of Farmers and Agricultural Co-operatives.
Speaking at the inaugural meeting of the task force, Duffy highlighted the vast challenges which lie ahead for agri-businesses and farmers. Using the example of his own cooperative, Lakeland Dairies, for which the UK is a top export destination, he outlined the ongoing issue of sterling depreciation as well as the risk of future tariffs, burdensome customs administration and potential border delays which would pose a serious threat to exports, both to the UK market and onwards to continental EU.
Alo Duffy emphasised the need for investment and business certainty, demonstrating how his own co-operative operates on a cross-border basis, with processing facilities and members on both sides of the Irish border. A transitional period which maintains the current trading and regulatory system until new a trading arrangement was fully in place was needed to achieve this, he stated.
Since the Brexit vote in June 2016, ICOS has been working to ensure that viable solutions are found for these challenges, which will minimise impact on businesses and prepare co-operatives for the new future trading and regulatory regime.
This Brexit Task Force, comprising representatives of farming and co-operative organisations from across the EU, will assess policy options relating to the agri-food sector arising from the Brexit discussions and will discuss potential solutions to these technical challenges which Brexit poses for co-operative businesses and farmers.
Alo Duffy has been an ICOS Board Member, and Chairman of Lakeland Dairies, since 2014.  A dairy farmer from Corbrack, Ballybay, Co. Monaghan, he was first elected to the Board of Lakeland Dairies in 2010.
By Alison Graham
European Affairs Executive
ICOS News
ICOS News
ICOS News
HOME
ICOS News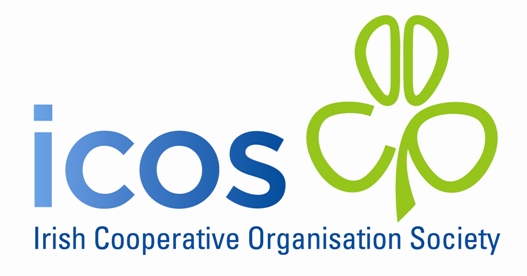 HOME