The Ornua PPI for October is 116.4, up from 114.3 in September, reflecting higher cheddar prices, offset by falling butter returns and lower SMP prices.
The EEX Butter Index is at €5040/tonne, with the SMP Index at a low €1477/tonne. The Butter Index has fallen by €1432/ tonne over the last four weeks.
The Global Trade Index fell by 3.5% at the auction held on 7th November. NZ dairy analysts have indicated that the decline in powder prices is due to less Chinese buying as they await lower tariff rates which normally kick-in from January. The tempering of the butter market, while on the one hand is a concern as butterfat has been carrying the market, on the other hand, historic high prices of €6,500 to €7,000 per tonne are unsustainably high.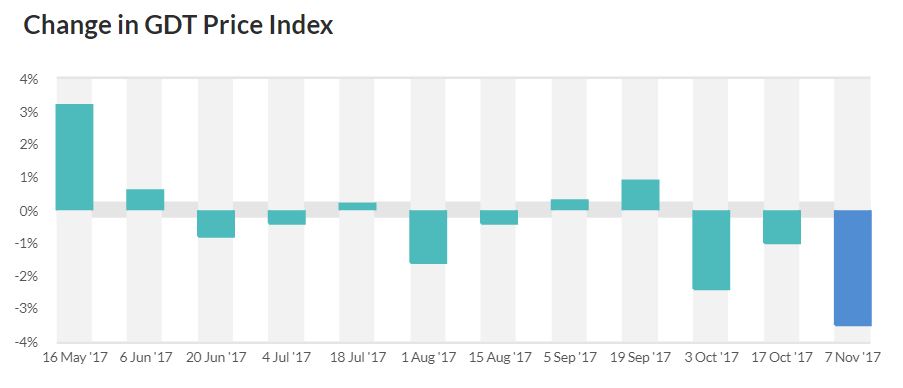 As reported in this month's newsletter, Commissioner Hogan at the World Dairy Summit in Belfast has announced a draft proposal to limit the buying-in of Skimmed Milk Powder in 2018 by setting the intervention ceiling at zero, rather than 109,000 tonnes under the present legislation. If the Commission proposal is adopted by the Ministers of Agriculture, it will result in automatic tenders should dairy processors wish to avail of intervention from March to September next year.
Furthermore, Commission officials at the Civil Dialogue Meeting attended by ICOS on 17th October in Brussels announced their intention to release up to 150,000 tonnes of existing stocks back onto the market in 2018.
There have been 13 tenders launched since November 2016 with a view to releasing SMP stocks back onto the market. However, a mere 180 tonnes has been released to date.  On 17th October, the Commission however accepted a bid valued at €1440.50/tonne for 40 metric tonnes, considerably below the initial buying-in price at €1698/tonne.
The depressed pricing for SMP due to the overhang of stocks is in contrast to what is a relatively balanced market for fresh product. For the period January to August 2017, EU production of SMP has fallen by 8.6% compared to 2016 levels.
Additionally, exports have performed well, up 43% year on year. Impressive export growth has been recorded to Algeria (+55%), China (+76%) and Indonesia (+55%).
 SMP Intervention 2015, 2016 and 2017

Demand for dairy products will also be assisted by higher oil prices, reaching over $60 a barrell due to signs of stronger economic growth around the world, added to increased instability in the Middle East.


ICOS News
ICOS News
ICOS News
HOME
ICOS News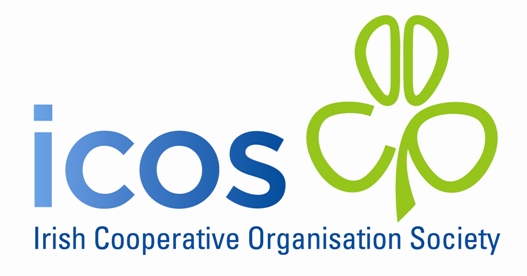 HOME