Recent weeks has seen two major developments in the area of water quality with the launch of the Sustainability Support and Advisory Programme and the approval of Ireland's 4th Nitrates Action Programme by the European Commission.
The Sustainability Support and Advisory Programme is a new jointly funded, public-private partnership in the area of sustainability advice for dairy farmers. This is a significant and welcome development. The measure is a new approach to achieving improvements in water quality involving the employment of 30 trained agricultural sustainability advisors.
The initiative also represents a long term investment by co-ops to ensuring the sustainable growth of the dairy sector. Furthermore, the initiative builds on existing joint programmes between dairy co-ops and Teagasc across a range of areas from breeding, grassland management and sustainability.
The overall quality of our waterways has remained relatively static over the period 2010 to 2015. The reduction in the level of seriously polluted waters has continued. However, on the other hand, the loss of the highest quality river sites has continued. The EPA has identified nutrient losses from agriculture and domestic wastewater discharges as the primary reasons for the lack of improvement in Ireland's water quality standards.
The Water Framework Directive, which incorporates the Nitrate Regulations requires that all water bodies, must be restored to a good status by 2027 at the latest (in under a decade). The most recent water quality report by the EPA shows that 57% of rivers, 46% of lakes, 31% of transitional and 79% of coastal waters are meeting the requirements of the Water Framework Directive.
The approval of Ireland's 4th Nitrates Action Programme by the European Commission will mean the continuation of the derogation for grassland farmers to spread up to 250kg/ha of nitrogen in a year. This is welcome news, as 7,000 farmers currently operate within the derogation.
However, the re-approval includes a range of stricter criteria for farmers relating to farm roadways, poaching and fencing of watercourses and water troughs. Farmers in derogation will have to ensure they have sufficient storage for all livestock manure and soiled water produced on their farm, 50% of slurry produced on a derogation farm will have to be applied by 15th June and after this date, slurry may be applied using low emission equipment.
Regulation alone will not achieve improvements in water quality. This strengthens the importance of the Sustainability Support and Advisory Programme. Through this approach, co-ops will support sustainability best practice through their structures, promoting best farm practices and nutrient management processes across all their suppliers.
Eamonn Farrell
Agri Food Policy Executive
ICOS News
ICOS News
ICOS News
HOME
ICOS News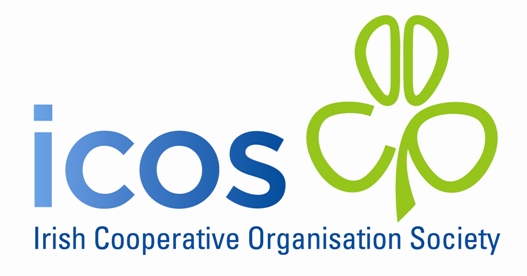 HOME