In October 2017, Irish milk output increased by 7.2% compared to October 2016. However, it is a misleading comparison, as milk production was falling in autumn 2016 due to a combination of poor milk returns and the EU milk reduction scheme. Compared to 2015, Irish milk collections in October 2017 were at a similar level, no doubt impacted by the extreme weather of ex-hurricane Ophelia and Storm Brian. Overall, milk production is up 8.2% year to date.
Global milk production is firmly back in positive mode (EU +3.9% in Sept; New Zealand +2.7% in October; USA +1.4% in October; Australia +6.7% in October). Dry weather in New Zealand during November is expected to temper milk flows. EU milk production is now been driven by tier one countries such as France, Germany and the UK encouraged by higher prices. Milk output in South America is recovering due to improved weather and rising milk prices.
October 2017's U.S. average milk price of $17.90 per hundredweight (cwt) was up 10 cents from September, and up $1.30 cents compared to October 2016. The January-October 2017 average of $17.62 per cwt is $1.74 more than the same period a year earlier. The slight improvement in milk prices was offset by higher soybean meal and hay prices, leaving the October income over feed cost margin virtually unchanged from September at $10 per cwt.
New Zealand's Fonterra has moved to cut its forecast price from $6.75 kg MS to $6.40 kg of MS in response to rising global output. Although this season's forecast price still compares favourably to 2016/17. Fonterra are introducing a new milk fat grading system to mitigate against the negative implications on milk fat composition as a result of palm kernel animal feed.
Global trade has grown in 2017 with demand stable overal
l. Asia remains the main growth region. The EEX Butter Index is at €4,755 per tonne, a significant fall of over €2,000 per tonne from peak prices in late September. The SMP EEX Index is at €1462 per tonne, below the EU intervention price. Despite a relatively robust fresh market, prices are affected by the uncertainty over the overhang of SMP stocks. The Commission intends to release up to 150,000 tonnes in 2018, and is proposing a quantitative ceiling at zero, when intervention reopens in March.
News in Brief
New Zealand: An arbitration court in Singapore has awarded French giant Danone €105 million in damages against Fonterra.  In August 2013, Fonterra recalled whey protein concentrate as a precautionary measure over a possible botulism contamination. The recall later proved to be unnecessary.
Netherlands: The Member Council of FreislandCampina has agreed a temporary milk supply measure, which may be introduced with a minimum 2 week notice
period. The provisional measure is in place due to concerns over processing capacity
ahead of next spring.
France: French company Lactalis has issued a global product recall of infant milk formula due to a possible salmonella contamination. The global recall will cover 7,000 tonnes of product sold in the UK, China, Pakistan, Bangladesh and Sudan.
ICOS News
ICOS News
ICOS News
HOME
ICOS News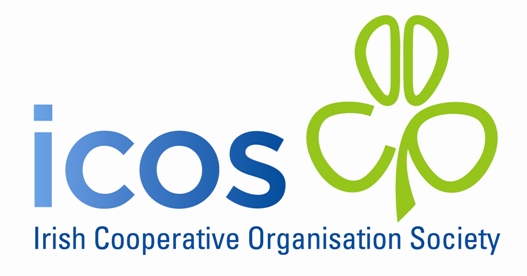 HOME