The Plunkett Award presented to Bertie O'Leary at ceremony in Dublin
DUBLIN – Monday 18th December 2017 – The outstanding lifelong contribution to the Irish co-operative movement by the former Chairman of Dairygold Co-operative, Bertie O'Leary, Ballymakeera, Macroom, Co. Cork, has been recognised nationally by the industry's highest national honour – The Plunkett Award for Co-operative Endeavour.  
 Mr. O'Leary attended the ceremony in Dublin with his wife Joan, sons Sean, Timmy, Bertie Og, Seamus and extended family.
Presenting the award, ICOS (Irish Co-operative Organisation Society) President Martin Keane said, "Bertie is widely regarded and known for his passionate and unwavering commitment to Dairygold Co-operative Society and to the greater co-operative movement in general."
"For almost 3 decades, Bertie has dedicated his invaluable time, leadership, integrity and vast knowledge to co-operative endeavour, dairy industry development and the success and sustainability of dairy farming. It's our honour to recognise him and his many years of hard work and dedication by presenting him this prestigious award."
A highly regarded dairy farmer, Bertie O'Leary's involvement in Dairygold's Co-operative structure began in 1991 when he was elected to their Regional Committee for the Mid-Cork region during a hugely significant period in the company's history following the merger of Ballyclough and Mitchelstown co-operatives. He was then elected onto Dairygold's Board in 2004 and successively re-elected until 2014 when he reached his maximum permitted service period on the Board.
During this time, he served as Vice Chair in 2009 and 2010 before becoming Chairman in 2012 until 2014.  During this time, he led the post-quota planning process within the society and pioneered the introduction of Milk Supply Agreements and milk volume forecasting within the dairy industry. This included the development of innovative investment and funding proposals where he led an extensive consultation and approvals process among members.
Mr. O'Leary also served as Dairygold's nominee on the Board of Ornua from 2013 to 2015. He continues to play an important part in Dairygold as a member of the co-operative's general and regional committees.
He sat on the Dairygold Rules Sub Committee in 2004. The primary focus of the Rules review involved the transition of voting rights to active members of the society and changing the representative structures to ensure cross regional support for elected members of the board.
O'Leary joined the Board of ICOS in 2009 and was elected Vice President later that year. He was also elected Chairman of the Dairy Committee in 2011 and went on to become President of ICOS in 2012 until his retirement from that role in 2014. In his time with ICOS, he also served as a board member of the Golden Jubilee Trust as well as a member of the Trustee Management Committee of the Irish Co-Operative Societies' Pension Scheme.
As ICOS President, Bertie O'Leary led the discussions on the implementation of the National Dairy Assurance Scheme which provides national certification of milk production systems and standards and is a vital element in the international marketing of Irish dairy products. The leadership he showed during his Presidency, combined with his integrity and strength of character, was enormously beneficial to ICOS and to the co-operative movement nationally.
Mr. O'Leary's influential role in the above positions and initiatives are among the many examples of projects which contributed greatly to structural changes and developments which have benefited the overall dairy industry.
Bertie farms at near Baile Bhuirne in Co Cork, where he has been an active member of the West Cork IFA diary committee, and was a founding member of the Ballyvourney/Coolea Show Committee.
The Plunkett Award is the premier honorary award made by ICOS annually.  It is presented to one individual each year who is regarded as having made an outstanding lifelong contribution to the co-operative movement in Ireland.
ICOS (the Irish Co-operative Organisation Society) represents over 130 co-operatives in Ireland – including the Irish dairy processing co-operatives and livestock marts – whose associated businesses have a combined turnover in the region of €14 billion, with some 150,000 individual members, employing 12,000 people in Ireland, and a further 24,000 people overseas.
ICOS News
ICOS News
ICOS News
HOME
ICOS News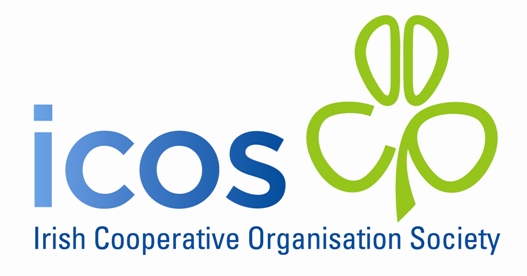 HOME