"Positive Steps Towards a Low Carbon Future for the Irish Dairy Sector"
Wednesday – 24th January 2018 – Every litre of milk produced in Ireland is currently the most carbon efficient litre of milk in Europe – a distinct competitive advantage for Irish dairy farmers. This must be further underpinned in the years ahead to ensure continuing, sustainable and long term success, a major new report on the dairy farming sector has recommended.
The report – "Positive Steps Towards a Low Carbon Future for the Irish Dairy Sector" – has been produced by the Irish Co-operative Organisation Society (ICOS) and was launched this afternoon by Agriculture Food and Marine Minister, Michael Creed, T.D., together with Professor John Fitzgerald, Chair of the Climate Change Advisory Committee and Martin Keane, President of ICOS, which represents all dairy processing co-operatives in Ireland.
The Report follows from a Working Group established in 2016 by ICOS, with the major dairy processing co-operatives in Ireland, following from the Paris Agreement. It is also a result of discussions held by the Working Group with a range of external experts involved in climate change policy, science and research.
Ireland's dairy products and ingredients are sold in over 155 countries worldwide, valued at €4 billion. 81% of all agricultural land is used for grass production (hay, silage or pasture).
Grass based dairy and beef production is the backbone of Irish farming and underpins the cost competitiveness and sustainable credentials of Irish agriculture and food production. Livestock in Ireland is reared on permanent pasture, with grass or silage making up to 83.6% of a typical dairy cow diet.
There are 6.6 million cattle in Ireland including 1.35 million dairy cows which Teagasc projects will increase to 1.6 million head by 2025.
The European Commission's Joint Research Centre Report in 2010 recognised Ireland's dairy sector as the most carbon efficient in Europe. Irish milk emissions were 1kg per kg of product, compared to the EU average of 1.4 kg per kg of product. Ireland's emissions per kg of beef were 18.4 kg per kg of product, well below the EU average of 22.2 kg per kg of product.
At farm level, there have been great advances in terms of productivity, efficiency and milk quality standards over recent years. In addition, greenhouse gas emissions from agriculture in Ireland today are 3.5% below 1990 levels.
Since carbon assessments began across dairy farms in Ireland in 2012, there has been a consistent downward trend in the average carbon footprint on Irish dairy farms. The carbon footprint of fat and protein corrected milk has reduced from 1.21kg CO2e/kg in 2014 to 1.14kg in 2016.
Additionally, Irish farms contribute significantly to the support of biodiversity, with abundant wildlife across the rural environment, and they also use far less water than is used in other countries.
"Climate change due to global warming is an important strategic challenge facing Irish and global agriculture", said ICOS President Martin Keane.
"Very significant investments have been made in the future processing capabilities of our industry. Producers have contributed strongly to that including investment and expanded production. Research suggests that dairy expansion for the period 2016 to 2020 will result in a €2.7 billon economic impact for Rural Ireland."
"The Irish dairy industry acknowledges its responsibility to develop in the post quota era in a manner that protects the environment and, as an industry, it fully adheres to the principle of sustainable intensification. Ultimately, the Irish dairy sector exports to a multiple of Ireland's national population, a highly nutritious food source recognised as the most carbon efficient in Europe."
The ICOS report outlines the role of co-operatives in delivering future sustainable growth and reviews the development of public policy related to climate change and agriculture. The sustainability credentials of the Irish dairy sector are outlined in detail and the importance of fostering knowledge sharing is emphasised.
"There is no room for complacency. There is simply too much at stake. Agricultural systems throughout the world will have to provide extra food to feed a growing population – expected to exceed 11 billion people by the end of this century. We must produce more food, while conserving available land, water and energy resources.  That is why the recommendation by the Citizen's Assembly in November 2017 to impose a carbon tax directly on Irish agriculture is deeply flawed. This proposal, if implemented, would damage the competitiveness of Irish agri-food exports, while benefiting little to the environment. In reality, it would be counterproductive, resulting in the possibility of carbon leakage."
The Report reviews the current situation for Irish dairy farmers and includes a range of recommendations:
Knowledge Sharing through an increase in funding for extension and advisory services targeted at addressing climate change and other sustainability challenges – ICOS believes that additional support should be used to establish a structured knowledge sharing programme on climate change including one to one engagement and discussion group formats. A detailed understanding of the reasons preventing the adoption of effective mitigation measures should also be carried out.
EU Budget – The continuation of a well-resourced and strong Common Agricultural Policy (CAP) post 2020, which supports active farmers is absolutely essential.  Expenditure cuts to the CAP budget will have a detrimental impact on the ability of the agricultural sector to adopt climate change mitigation measures.
Sustainable Dairy Assurance Scheme – The achievement of full certification under the SDAS is an achievable and realistic ambition, and should be completed in 2018.
Incentivising carbon efficient food production – While recognising the ongoing need to reduce emissions from agriculture, ICOS supports the development of new and innovative policy options to encourage the consumption of carbon efficient foods.
Nutrient Management – There is significant scope to improve soil fertility levels in Ireland. The health of our soil is a key factor in the production of food in an environmental and sustainable manner.
Sexed Semen – Extensive availability of sexed semen (which predetermines the gender of the calf) offers significant potential to maximise dairy heifer calf numbers, while also facilitating increased usage of quality beef bulls, reducing the carbon footprint of the national herd.
Biodiversity – Sustainability without biodiversity is not sustainability. Irish farmland systems have a unique competitive advantage when it comes to biodiversity and wildlife. In the context of the Reform of the CAP, farmers should be incentivised to maintain a habitat management plan on their farms on a voluntary basis.
Afforestation – Ireland has a target to increase forest cover from 11% of total land area to 18% by 2046. This will require an additional 450,000 ha under forestry by mid-century. There is real potential for afforestation in Ireland to offset farm based emissions. However, the targets established will not be achieved without a significant increase in planting from current levels. The report also recommends the development of a worthwhile agro forestry initiative for livestock farmers to grow native trees.
Energy Efficiency – Milk pre-cooling and variable speed drives for milking machine vacuum pumps can deliver significant savings in electricity costs and carbon emissions.  ICOS also recommends the greater availability of three phase power at reasonable cost in rural areas to enable greater uptake of energy efficient technologies on farms, as well as on farm renewable energy infrastructure.
Renewable Energy – ICOS fully agrees with the vision set out by the EPA that every farm can be its own power plant. There is an overwhelming need for transformational thinking to deal with climate change. Unfortunately, the reality is that the current renewable energy options at farm level are uneconomical. Among other measures including grant assistance, sensible financial tools are required to stimulate widespread uptake of on farm renewable energy projects including biogas from anaerobic digestion and solar panels on farm buildings. ICOS also urges the Government to prioritise the establishment of community led and co-operative projects in the area of renewable energy and micro generation.
Research and Technology – Despite the factors limiting carbon mitigation in agriculture, there is a clear need to fund new research and develop new technologies designed to reduce emissions from agriculture. There are exciting innovations in this sphere at different stages of development, which requires ongoing support. These include extracting valorisation from agricultural manure, LIDAR imaging technology to measure carbon sequestration, innovative dietary strategies such as the role of seaweed in reducing methane emissions, smart grassland systems using multi species swards and precision agriculture technology.
Knowledge sharing (gleaned from new research) has an important and equal role in bringing the majority of farmers closer to the most efficient producers.
"Ultimately, mitigation in agriculture and food production will require thousands of farmers implementing more efficient processes and management practices over a sustained period of time. Moreover, climate change mitigation measures must be sustainable at every level as imposing expensive solutions on farmers is a non-runner. Continued focus must be on the promotion of solutions that improve farm financial performance, while also reducing greenhouse gas emissions," said Martin Keane.
ICOS News
ICOS News
ICOS News
HOME
ICOS News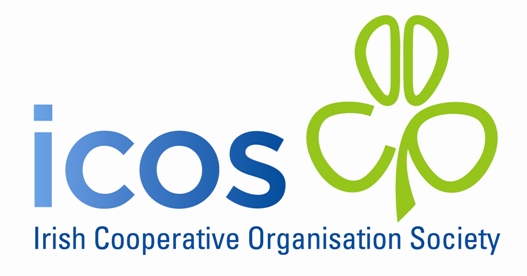 HOME