Negotiations between the EU and UK are believed to be progressing, as negotiators hurry to iron out the remaining bumps in the terms of the Phase 2 agreement, on transitional arrangements, before EU leaders gather in Brussels next Thursday to sign off on a deal.
The agreement will secure a "status quo transition", whereby the UK would be bound by all EU rules and in turn would maintain all their rights of EU membership, except they will no longer have a say in the decision-making process. This will include the right for EU nationals to move to the UK during the transition period and retain the same residency rights post-Brexit. The EU has also conceded that the UK will be allowed to sign trade deals during the transition, without needing EU permission.
However, uncertainty for businesses remains. This agreement, should it come next week, will be only a political declaration, with a legal text on the full exit terms still to be signed. In addition, this transition period, while entirely welcome and necessary, lasts just 21 months, until December 31, 2020. Businesses are already in vital need of assurances on what happens next and require knowledge of the future regulations that will govern trade.
EU leaders are expected to also sign off next week on their negotiating guidelines for the 3rd Phase of talks, the framework of the future EU-UK relationship. Earlier drafts of these guidelines call for a free trade agreement with the UK, which would include tariff free trade of goods and unrestricted quantitative access to each other markets. It also outlines the possibility of "appropriate customs cooperation" and "voluntary regulatory cooperation". ICOS however is calling for these guidelines to seek a much more ambitious relationship than this and include for example, a specialised, simplified customs procedure, the creation of a single EU-UK export/import clearing office and an agreement on full harmonisation of animal and plant health, food safety regulation and production standards (e.g. product definitions, labelling, etc).
By Alison Graham
European Affairs Executive
ICOS News
ICOS News
ICOS News
HOME
ICOS News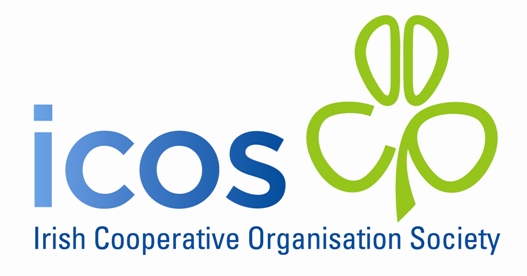 HOME