On 13th February, ICOS President Martin Keane and Eamonn Farrell, Agri Food Policy Executive, addressed the Oireachtas Committee on Agriculture on the issue of climate change.
Martin Keane highlighted the recently published report by ICOS on climate change called "Positive steps towards a low carbon future for the Irish dairy sector".  The report examines a range of actions and recommendations for dairy farmers and the wider industry supporting farmers.
The report's core recommendation is that the effective and widespread sharing of win-win solutions that generate efficiencies at farm level and benefits to the environment is the biggest challenge to address.
There are a range of technical and cost effective mitigation options that ICOS believes should be incorporated into a structured knowledge sharing programme on climate change mitigation.
These include measures around grassland management, the inclusion of clover in swards, manure management, nutrient management planning, improved EBI, sexed semen, reducing the age at first calving, nutrition, animal health and energy efficiency on farms.
The Report also points out that the farming community can positively address the issue of climate change with appropriate support. For example, individual farmers and groups of farmers working through co-operatives can further mitigate against climate change through the uptake of agro-forestry using native trees and renewable energy technologies such as biogas from anaerobic digestion and solar panels on farm buildings.
At dairy processing level, Mr Keane pointed towards significant investments made by dairy co-ops in the area of green technologies, new investments in state of the art processing equipment and lean manufacturing to drive energy efficiencies.
By Eamonn Farrell
Agri Food Policy Executive
ICOS News
ICOS News
ICOS News
HOME
ICOS News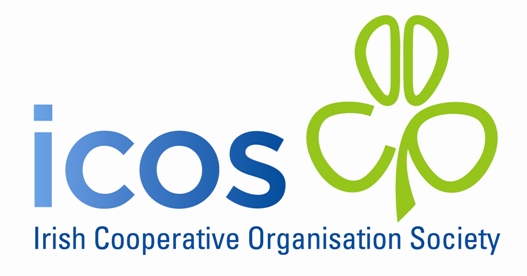 HOME