On 11th April, a delegation from the ICOS Climate Change Working Group travelled to Brussels to present the ICOS Report "Positive steps towards a low carbon future for the Irish dairy sector".
The delegation included Martin Keane, ICOS President, Michael Spellman, ICOS Vice President, Jerry Long, ICOS Dairy Committee Chairman, Jerry Ryan, Arrabawn, Dave Fitzgerald, Dairygold, Rory Farrell, Lakeland Dairies, Eamonn Farrell, ICOS Agri Food Policy Executive and Alison Graham, ICOS European Affairs Executive
The delegation met with Peter Wehrheim and Tom Tynan, from the Cabinet of Commissioner Phil Hogan, Breffni Carpenter, Agriculture Counsellor at the Irish Permanent Representation to the EU, Mairead McGuinness MEP, Matt Carthy MEP, Deirdre Clune MEP and the office of Marian Harkin MEP and officials from DG Climate Action and DG Agriculture.
The ICOS Report was positively received and an in-depth discussion was held on range of technical and cost-effective mitigation options that ICOS believes should be incorporated into a structured knowledge sharing programme on climate change mitigation. These include measures around grassland management, the inclusion of clover in swards, manure management, nutrient management planning, the use of protected urea, improved EBI, sexed semen, reducing the age at first calving, nutrition, animal health and energy efficiency.
The discussion also took place in the context of the forthcoming reform of the Common Agricultural Policy. It is anticipated that the next CAP will incorporate stricter new goals, which will be set at EU level to ensure farming contributes fully to helping meet the EU's international commitments on climate change and sustainability. A toolkit of proven methods for ensuring these targets are met will also be developed at the European level. EU countries will then be given the flexibility to choose which of these tools to use in order to achieve the desired results, taking into account their national context. Each EU country will develop its own strategic plan – approved by the European Commission – setting out how they intend to meet the objectives.
By Eamonn Farrell
Agri Food Policy Executive
ICOS News
ICOS News
ICOS News
HOME
ICOS News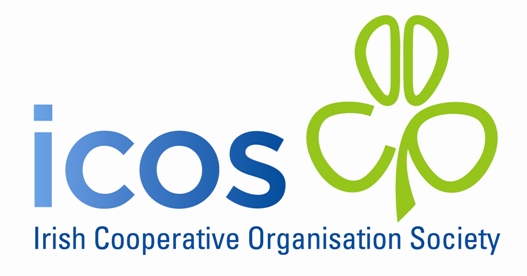 HOME