The co-operative movement has been extremely active in responding to the difficult weather conditions facing farmers. A fodder shortage emerged along the western seaboard well before Christmas and co-ops have been to the fore in sourcing fodder for farmers in these counties. As the late spring continued, a serious fodder situation emerged nationwide. Grass growth across the country remains several weeks behind normal rates and ground conditions are in poor condition.
As the weather worsened over the Easter weekend, the decision to import fodder became inevitable. Approximately 12,000 tonnes of fodder, mainly hay and haylage have been shipped in from the UK and further afield. The enormous efforts by co-op boards, management and staff has been recognised by Minister of Agriculture, Michael Creed.
In addition to the importation of fodder, co-ops are facilitating the matching up of fodder between suppliers, co-op farm advisory teams are working intensively with farmers to identify fodder requirements and are developing appropriate feeding regimes in order to stretch fodder stocks, in some instances, co-ops have discounted ruminant feed purchases, mills have been operating on a 24/7 basis and co-ops have applied flexible approaches towards credit.
Recent media reporting directly linking dairy expansion to the current fodder crisis is unjustified. It must be recalled that a fodder crisis occurred in 2013 before the abolition of milk quotas and farms with high stocking rates comply with EU Nitrate regulations. However, ICOS believes that there are several lessons that must be acknowledged by the industry including the adoption of more risk adverse strategies such as carrying a greater fodder reserve from year to year.
The Department of Agriculture and Teagasc will also have to put into place actions to deal with the consequences of the fodder crisis. In the immediate term, cashflow on farms is a real concern. There are also practical issues that have arisen due to the adverse weather on farms going back to as far back as last autumn, which will impact on the ability of many farmers to conserve fodder for next year.
In conclusion, ICOS would like to acknowledge the contribution made by the Department of Agriculture to the cost of importing fodder and the several actions undertaken by Minister Creed including the revised national fodder scheme and a pragmatic enforcement approach to driver's hours involved in the haulage of animal feed.
By Eamonn Farrell
Agri Food Policy Executive
ICOS News
ICOS News
ICOS News
HOME
ICOS News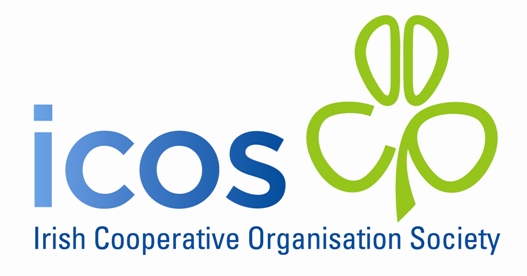 HOME