The EU's chief Brexit negotiator, Michel Barnier, last week rejected a proposal made by the UK government for a re-negotiated "backstop" option within the EU-UK Withdrawal Agreement, which aims to ensure there is no hard border on the island of Ireland, no matter the outcome of the future trade relationship.
The UK government proposal, published on Thursday, 7th June, called for the whole of the UK to effectively remain in the EU Customs Union, by matching EU trade tariffs for a period, in the event a trade deal is not reached by the end of the transition period in December 2020. They sought to have this proposal replace the current agreed backstop arrangement whereby Northern Ireland alone would remain in the customs union and single market.
The Commission however rejected the proposal on the basis that it left "key questions unanswered", particularly around trade policy, does "not cover regulatory controls, leading to a hard border" (i.e. does not address the need for compliance with EU single market rules) and is "time-limited only".  The backstop option is supposed to ensure an open border in Ireland if no better solution can be found, and therefore cannot have an end-date.
With less than two weeks to go before the EU Leaders Summit on June 28-29, no progress has yet been made on the Irish border in the context of the future EU-UK relationship. It now looks unlikely to be solved until October, when the entire negotiations are supposed to be completed, and therefore could potentially put the withdrawal timetable at risk.
The slide below compares the contrasting positions of the EU and UK on the so called "backstop".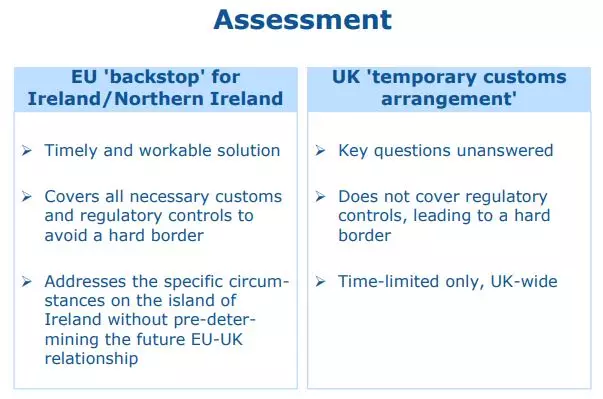 Alison Graham
European Affairs Executive
ICOS News
ICOS News
ICOS News
HOME
ICOS News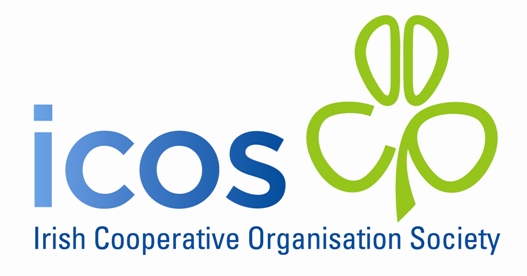 HOME