EU milk collection increased by 1.6% in May 2018, compared to May 2017. Cumulated Jan-May deliveries are 2% above the same period in 2017 (+1.3 million t).
An increase in EU production was reported in Jan-May for SMP (+5.6%), butter (+1.6%), cheese (+2.2%) and fermented milk (+0.9%). Production has declined for concentrated milk (-9.4%), WMP (-3.6%), cream (-1%) and drinking milk (-0.7%).
EU exports of butter increased to Saudi Arabia (+15% ytd) and Singapore (+32% ytd). Cheese exports increased to Japan (+7% ytd) and Switzerland (+3% ytd). EU butter and cheese exports to the US are slightly below 2017 levels ytd. EU SMP exports are +4% ytd with Algeria (+34% ytd) and Egypt (+65% ytd) showing significant increases. Chinese imports of SMP fell from the EU (-13% ytd) and WMP from the EU also fell (-6% ytd).
Milk production in the Netherlands is -1.5% in June with new phosphate regulations continuing to impact. As of January 2018, Dutch dairy farms were allocated phosphate rights based on the number of cattle they farmed in July 2015, in addition to a generic reduction of 8.3%. The action has curtailed the Dutch dairy herd by 100,000 cows, although initially a cull of 200,000 was anticipated.
Globally, milk flows fell below +2% growth for the third month running in May, mainly due to weather factors. In the US, June milk production increased by +1.2%. Cumulated Jan-Jun deliveries in the US were +1.1% above the same period in 2017. The USDA annual forecast for 2018 is downgraded to +1.2%. Australia closed the 2017-18 season (Jul-Jun) with a 3.1% increase in milk production but drought is now impacting.  The New Zealand season ended on a strong note, with output up in April and May. Fonterra made a slight adjustment to the 2017/18 annual forecast milk price, reducing the milk price from $6.75 kg MS to $6.70 kg MS. A major milk survey involving a further round of bulk milk testing will be carried out in the autumn as part of New Zealand's efforts to eradicate M Bovis.
Despite global financial and political uncertainty, the world economy is performing well, with economic growth in the US, the Eurozone and Japan stronger than anticipated. The UK economy is lagging behind, as it continues to feel the effects of Brexit.
Eamonn Farrell
Agri Food Policy Executive
ICOS News
ICOS News
ICOS News
HOME
ICOS News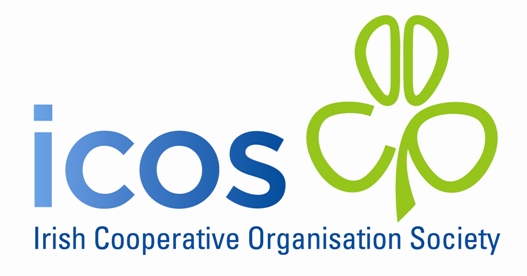 HOME