European Affairs Executive Alison Graham made a presentation to members of the Joint Oireachtas Committee on Agriculture, Food and the Marine voicing ICOS's support for the draft EU directive tackling Unfair Trading Practices and also stressing the need to protect the existing market orientated milk cheque payment system in Ireland.
Speaking to members, she said:
"We wholly support the aims of the proposed directive, which seeks to prohibit certain UTPs across the EU, including for example charging a supplier for wasted or unsold food products or for the stocking, displaying or listing of products; short notice cancellation or unilateral and retroactive changes to contracts and unfair payment delays. These are practices which Irish co-operatives are still continuously subject to both in Ireland and in our other EU export markets.
"We equally support the proposal to establish an independent regulator in each EU member state to act upon anonymous complaints and address abuses through the use of sanctions, which is greatly necessary to correct our approach to the issue. Additionally, with many Irish co-operatives exporting to other EU countries and beyond, the current landscape of varied national legislation and mechanisms to address UTPs are cause for concern. We find that the status quo provides inadequate enforcement and is contributing to a fragmented internal market."
However, she highlighted that the directive must protect co-operatives and respect their functioning, as farmer-owned co-operatives are themselves the most effective way of increasing the bargaining power of farmers, which is the ultimate goal of this initiative. She called on the Government to ensure the final wording of the directive is supportive of the existing payment structures within Irish dairy cooperatives.
"The wording Ireland has introduced into the Council negotiating text allows for cases where an invoice is not provided by the supplier but by the buyer. This allows for the 30-day timeline to begin at the end of the month-long delivery period during the course of the supply agreement. This new wording would allow for the continuation of the market orientated and democratic price setting structures within our dairy co-operatives which is vitally necessary and greatly welcomed."
By Alison Graham
European Affairs Executive

ICOS News
ICOS News
ICOS News
HOME
ICOS News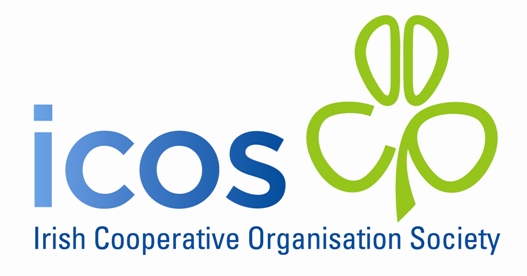 HOME