With the reform of the CAP underway, the European Parliament and European Council are taking their positions on the Commission's proposed changes to the basic policies, including the Common Market Organisation (CMO) regulation, which among other objectives regulates market management tools in the dairy sector.
EU Agriculture ministers at their meeting in Brussels this Monday (19 November) have largely backed the European Commission's approach to not make any major changes to the regulation and none directly impacting the dairy sector. Irish Minister for Agriculture, Michael Creed, stated during the meeting that the "current suite of market interventions should be maintained" and no major changes should be considered at this point.
The European Parliament's Agriculture Committee have however included a number of major amendments within its draft report. Chiefly, it calls for Public Intervention for Butter and SMP to be open all year round, rather than limited to the period from March to September. It argues that this would allow for improved responsiveness in times of crisis. However, looking at the market today, SMP is trading below the intervention threshold and therefore were Intervention open, it would serve as an automatic market. As a result, come peak season, when the measures would be most needed, the ceiling could potentially already be reached, reducing the level of support Intervention could provide to the market.
The draft report also seeks to introduce a permanent "Production Curbing System" to address severe market imbalances. It proposes that the system could run on a similar basis to the production reduction scheme which operated from October 2016-Janaury 2017 as an exceptional crisis tool, with aid granted to farmers who, on a voluntary basis, reduced their production compared to the same period the year before. While this scheme was funded through exceptional aid granted by the EU to deal with the crisis in the dairy sector, the proposed production curding system would be funded from the same pot that supports existing market management tools, potentially reducing their level of financing.
Additionally, the draft report proposes that should the voluntary use of the measure be insufficient be address the market imbalance, it could be made compulsory for farmers to reduce their production. ICOS is strongly opposed to the introduction of any mandatory supply management scheme, such as this. Such a proposal is contrary to the expectations of the dairy industry, and the direction taken by the EU in the last CAP reform. Farmers and the agri-food industry need policy certainty if they are to be able to strategically plan and grow. This proposal would only serve to undermine the planning and investments the industry had made in recent years.
Alison Graham
European Affairs Executive
ICOS News
ICOS News
ICOS News
HOME
ICOS News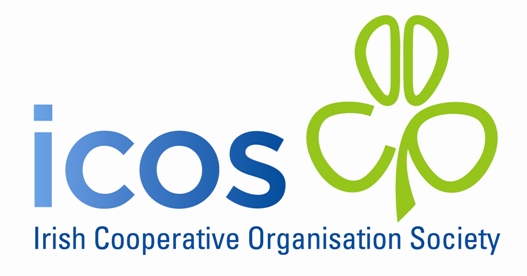 HOME