On 5th November, Minister Michael Creed launched the roll out of the Agricultural Sustainability Support and Advisory Programme (ASSAP).
Under the Water Framework Directive (WFD), Ireland has a requirement to achieve good status in waters by 2021 or by 2027 at the latest. This will be a major challenge and will be measured by improvements in water quality supported by increased awareness and adoption of best practice. There is real significance in this for Irish farmers and dairy farmers in particular as failure to achieve improvement in water quality over the next four years will jeopardise nitrates derogations currently held by Irish farmers and damage the image of the Irish dairy sector in important international markets.
Agriculture is the significant pressure on 53% of water bodies. Other pressures come from industry and private sources such as septic tanks for example. The River Basin Management Plan (RBMP) for 2018 -2021 published in April 2018 outlines the new approach that Ireland must take to protect our waters and meet the WFD objectives.  This has led to the establishment of LAWSAT (Local Authority Waters Science and Advisory Team) who have been specifically set up to carry out "ground scientific assessment" of 192 catchments that have been identified as "Areas for Action" in the River Basin Management Plan. The new ASSAP programme has been set up in conjunction with this to provide free direct advice to farmers operating in the areas for action.
The ASSAP is an innovative Government/industry collaborative initiative with the support of the farm organisations, which will run from 2018-2021. It is a new approach to achieving improvements in water quality by providing free and confidential agricultural advice from dedicated sustainability advisors to farmers operating in the Areas for Action. The sustainability and water quality improvements will be achieved through three main areas of focus on farm:
Improved nutrient management with more targeted use of slurry and fertiliser
Better farmyard management & practices
New approaches to land management to reduce nutrient losses in critical source areas
The ASSAP involves a resource of 30 Agricultural Sustainability Advisors. 20 Advisors will be managed by Teagasc's environmental and regional units and a further 10 Advisors are being managed by the Dairy Industry who will work with their dairy farmers in the areas for action. The free and confidential advisory service will work with existing advisory services in each area for action to support farmers operating within these catchments.
The initial stream assessments will be undertaken by the LAWSAT scientific assessment teams in the selected Areas for Action. The LAWSAT teams will assess each catchment and identify locations within each catchment where non-agricultural and agricultural pressures are to be addressed. Non-agricultural pressures will be dealt with by local authorities and where agriculture is identified as the pressure, relevant farms will be offered the free advisory service from a co-op advisor for dairy farms and a Teagasc advisor for all other sectors.
The co-operatives have identified 10 sustainability advisors who are a mixture of experienced and new staff that will work on the ASSAP and also with current co-op programmes. All advisors will work in co-operation with existing advisory services engaged by the farmers in an area for action.
By focusing on these specific catchments (Areas for Action) and by providing a free and confidential advisory service to farmers it is hoped that this will lead to a direct improvement in water quality and provide security for potential growth of the dairy sector into the future.
Next Steps
The next steps will involve on the ground actions and stream walks by catchment scientists to gain a better understanding of the issues impacting on water quality in the priority areas for action. The Local Authority Waters Programme will host public meetings in these priority areas for action before any field work commences to inform the public and stakeholders of planned activities on local water bodies identified for further assessment. These meetings have commenced since October 2018 and will continue over the lifespan of the RBMP.
The following link provides details of forthcoming public information meetings: http://watersandcommunities.ie/public-meetings-priority-areas-action/
By Eamonn Farrell
Agri Food Policy Executive
ICOS News
ICOS News
ICOS News
HOME
ICOS News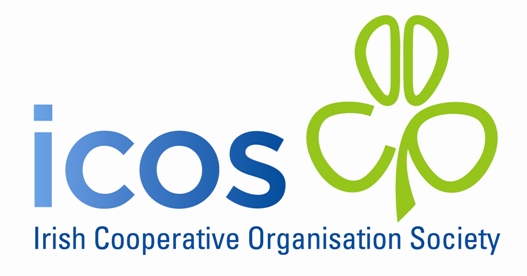 HOME