On 12th December, ICOS joined the main farming organisations, the IFA and ICMSA at the Oireachtas Committee on Climate Action.
The Committee was established earlier this year to examine the recommendations by the Citizens Assembly and is expected to deliver a report by the end of January 2019. The meeting was held against the backdrop of the UN Climate Change Conference in Poland and a stark warning on the consequences of climate change issued by the respected commentator Sir David Attenborough.
Increasingly,there is a greater domestic focus on the agricultural sector and its contribution to climate change. It is a reality that agriculture contributes up to a third of our national emissions, above the global and EU average. This is because of the lack of heavy industry in the wider economy. However, it is also a reality that Irish agriculture is the most carbon efficient in Europe due to our grass-based system.
Furthermore,food production systems throughout the world will have to provide 70% more food to feed a growing global population, which is expected to exceed 9.8 billion people by 2050.
It is also important to remember that there is simply no other industry generating wealth, investment and jobs to any significant scale in rural Ireland.
In relation to the dairy sector, dairy farming provides a sustainable livelihood, despite extreme volatility in income from one year to the next. It is a legitimate aspiration by farmers to fully develop the potential of their farm enterprises, to secure better incomes and to provide better futures for their families.
That said, the dairy industry does acknowledge the importance of climate change and our responsibility to develop in a sustainable manner following decades of stagnation due to the imposition of quotas that severely impeded the sector and disadvantaged thousands of farm families.
Earlier this year, an industry working group published a report called "Positive steps towards a low carbon future for the Irish dairy sector" outlining 11 recommendations.
We identify a range of technical and cost-effective mitigation options that ICOS believes should be incorporated into a structured knowledge sharing programme on climate change mitigation. Many of these measures were also identified by Teagasc in its Marginal Abatement Cost Curve.
These include measures around grassland management, the inclusion of clover in swards, manure management including trailing shoe technology, nutrient management planning, adoption of protected urea, improved EBI, sexed semen,reducing the age at first calving, nutrition, animal health including increasing levels of milk recording and energy efficiency improvements on farms.
There is also an overwhelming need for transformational thinking to deal with climate change, especially in the area of renewable energy and afforestation, where current policy is lacking compared to other EU Member States.
There is no doubt that Brexit is to the forefront of all our minds at the present time, especially in view of recent events in London.
However, it is no exaggeration to state that environmental sustainability, be it climate change, ammonia emissions, water quality and biodiversity are of equal importance, if not, of greater importance to the dairy sector.
The reality is that mitigation in agriculture is limited. There are no quick fixes.
That is why we must work collectively to ensure that mitigation in agriculture is maximised.
This will not be easy and will require a sustained and concerted effort by industry, farmers and the whole of government.
Analysis by EY has concluded that additional milk production from 2016 to 2020 will result in a €2.7 billion benefit to the economy or €540 million annually.
The challenge is to protect economic prosperity in rural Ireland, while balancing our obligations in relation to environmental sustainability and global food security.
By Eamonn Farrell
Agri Food Policy Executive
HOME
ICOS News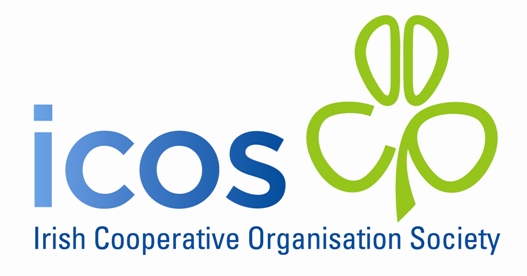 ICOS News
ICOS News
ICOS News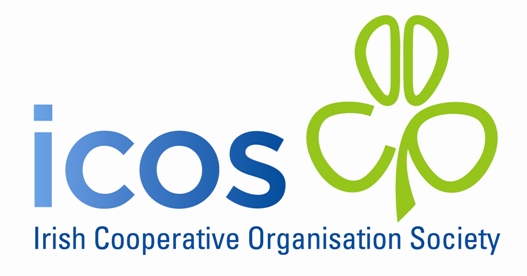 ICOS News