Champion of Co-operative Marts and Dairying, Michael Parsons receives Co-op Industry's Highest National Honour – The Plunkett Award
Thursday 20th December 2018 – The outstanding lifelong contribution to the Irish co-operative movement by Michael Parsons (the former Chairman and a current director of Kilkenny Co-operative Mart and a former director of Glanbia Co-operative) has been recognised nationally with the co-operative industry's highest national honour – The Plunkett Award for Co-operative Endeavour.
Mr. Parsons (from Outrath, Co. Kilkenny) attended the ceremony in Portlaoise last night with his wife Mary and family members Michael, Paddy, Catherine and Mary Kate.
Presenting the award, ICOS (Irish Co-operative Organisation Society) President Michael Spellman said: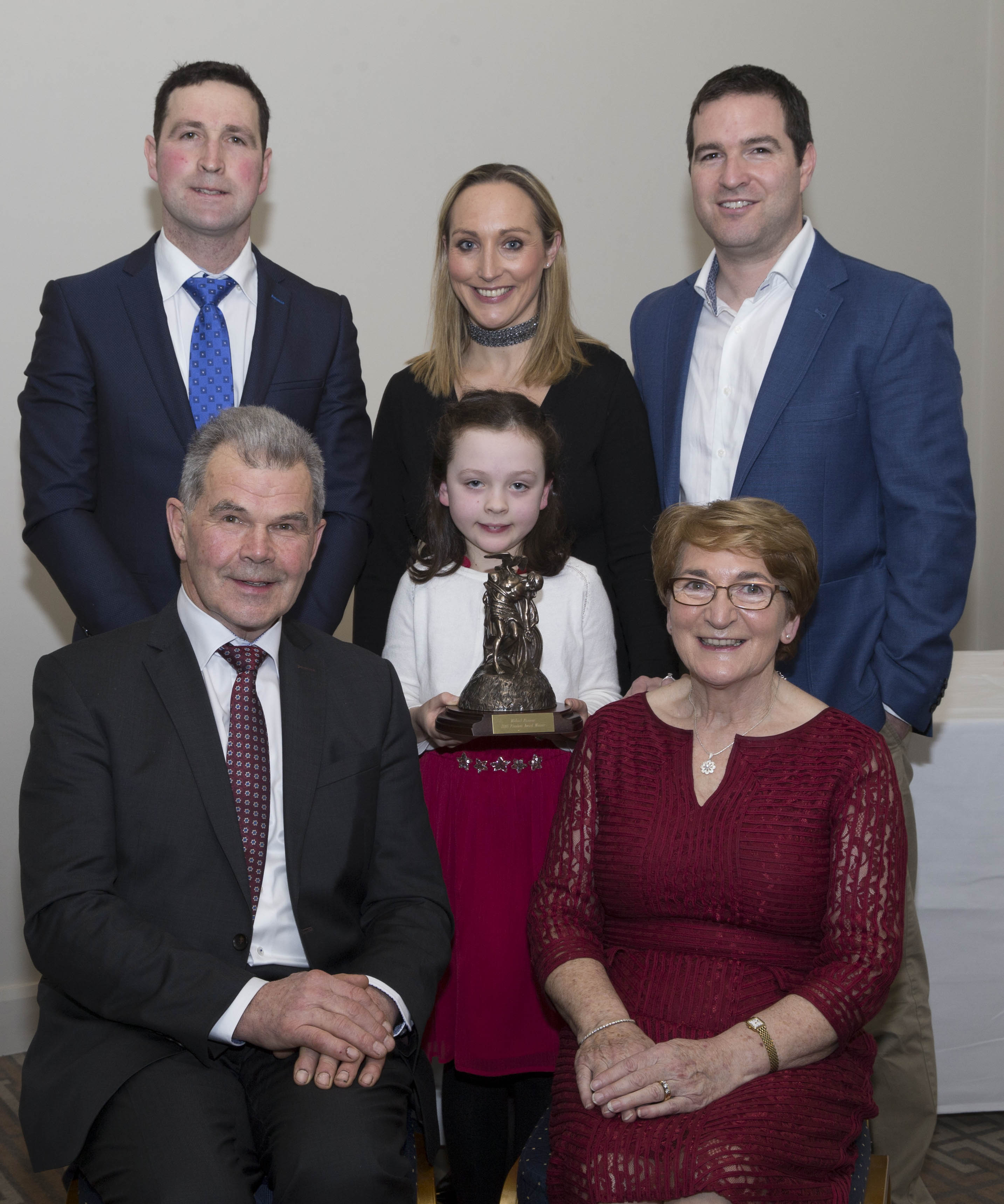 "In an extraordinary, exemplary and lifelong commitment to co-operative enterprise, Michael Parsons has made an enormous contribution to the success of Irish farming and our agrifood industry. He has demonstrated leadership, courage and a dynamic ability to motivate people around the shared ambition of co-operation as a driving influence for rural, regional and national economic growth and development."
Michael Parsons was elected to the committee of Kilkenny Co-operative Livestock Mart in 1992. He was elected Vice-Chairman in 1998 and Chairman in 2002 where served with distinction until his retirement from this role in 2017 and he remains on the Board. He has been a member of the ICOS Marts Committee since 2003 to date.
He was a Board member of Glanbia Co-operative from 2000 – 2009, prior to which he served as a Glanbia local committee member from 1975 – 2015.  As a Board member he brought forward major change for the benefit of farmers in the east of Ireland and was a member of the co-operatives Group Audit Committee during that period.
He was instrumental in driving the development of the €20m new Kilkenny Mart at Cillin Hill on the city outskirts of Kilkenny. Together with a vibrant business campus, this is one of the State's most modern mart facilities and event venues (with a capacity for 1,500 people) and it is a key economic contributor across the south-east.
An ambitious and far sighted project, the new Kilkenny Mart art was threatened at its development stages during the national economic collapse which necessitated a complete refinancing of the initiative, completed successfully under the direction and stewardship of Michael Parsons. This included a successful programme which raised €2m in new share capital from existing and new shareholders. Today the mart is trading profitably and successfully with a strong balance sheet.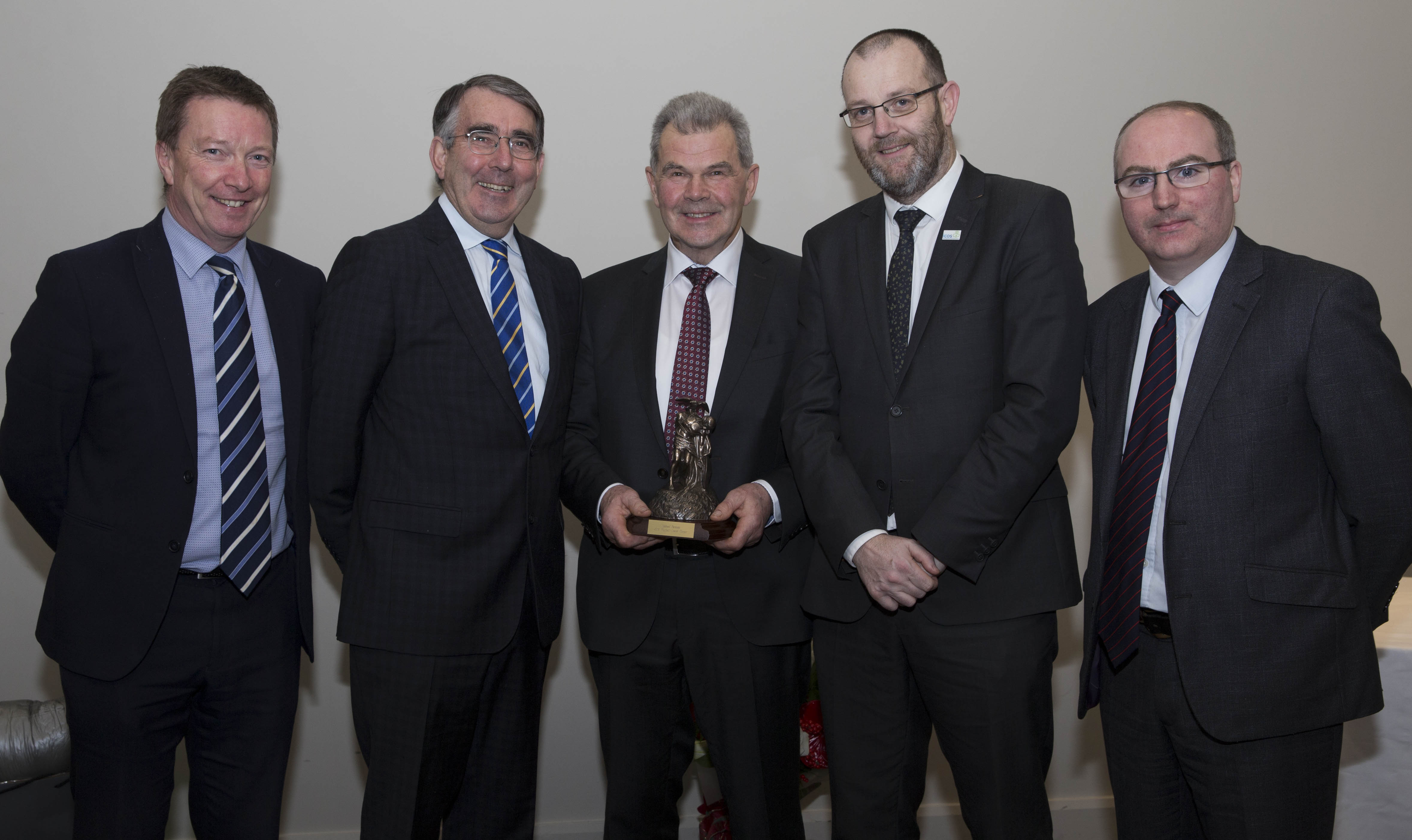 Michael Spellman said, "In creating and driving change, Michael Parsons lived up to the values of the co-operative movement, founded by Sir Horace Plunkett after whom the award is named. Plunkett believed, and Parsons believes, in the mission and values of co-operation, summed up in our watchwords of Better Farming, Better Business and Better Living. He is a truly worthy recipient of the Plunkett Award for Co-operative Endeavour.
The Plunkett Award is the premier honorary award made by ICOS annually. Chosen from a shortlist of distinguished nominees, it is presented to just one individual each year who is regarded as having made an outstanding lifelong contribution to the co-operative movement in Ireland.
ICOS News
ICOS News
ICOS News
ICOS News
Uncategorized