The EU Institutions reached a political agreement on a directive to tackle unfair trading practices at the end of December. The text is currently going through a process of "legal scrubbing" and will go through the final approval procedures in the coming weeks.
Scope: The directive covers trading relations relating to the sale of agricultural and food products and, to a certain extent, services in the agri-food chain.
Dairy co-operatives can be considered to be both suppliers, in term of their relations with their customers, and buyers, in terms of their relations with their members, under the terms of the directive. Any enterprise with a turnover below 350m will be protected as a supplier from buyers which are larger than them, while all-sized dairy co-operatives in Ireland will be considered to be buyers.
Notably the scope of the directive has been extended beyond the original proposal to include buyers which are not established in the EU. This provision will be of importance within the context of Brexit.
The directive prohibits 16 practices, including:
payment delays of more than 30 days for perishable products or 60 days for non-perishable products
last minute order cancellations for perishable products
unilateral changes to important terms of a supply contract
commercial retaliation or the threat of commercial retaliation against the supplier when the supplier exercises its rights such as filing a complaint
forcing the supplier to pay for wasted products
refusing to provide a supplier with a written contract (cooperatives are exempt from this in their role as buyer)
The directive also ensures other practices are only permitted if subject to upfront agreement, including:
a buyer returning unsold food products to a supplier without paying the cost of it
a supplier paying for the promotion or the marketing of food products sold by the buyer
a supplier paying for the stocking, displaying or listing agri-food products
a supplier bearing also the cost of discounts sold by the buyer by way of promotion
Conditions' on payment terms for dairy cooperatives: ICOS was successful in its efforts to introduce wording into the text with accounts for the market orientated and democratic price setting procedures of Irish dairy co-operatives as well as bonus and supplementary payments paid by co-operatives to members. The agreed text allows for the 30-day payment countdown for perishable dairy products, such as raw milk supplied by a farmer to a co-operative, to begin upon a decision being made on the price of the milk for that delivery period. Supplementary and bonus payments are now considered exempt from the directive.
Enforcement: Member states will have 24 months after the entry into force of the directive to transpose it into national law and 6 more months to apply its provisions. A national enforcement authority will need to be designated (with Ireland intending to create a new authority), which will have the ability to impose fines and initiate investigations based on complaints. Confidentiality can be requested by parties filing a complaint, to address concerns about possible retaliation.
By Alison Graham
European Affairs Executive
ICOS News
ICOS News
ICOS News
HOME
ICOS News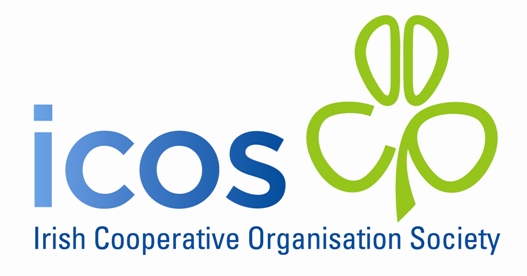 HOME