On 15th May, ICOS CEO, TJ Flanagan and Eamonn Farrell welcomed a delegation from Valio Co-op including five Chief Executives from the Valio Co-op Structure to Plunkett House in Dublin.
Valio based in Finland is owned by 16 dairy co-operatives. Valio has net sales of €1.7 billion and is Finland's biggest food exporter. Valio products are found in some 60 countries and account for 25% of Finland's total food exports.
Valio processes 1.8 bn litres (80% of the Finnish milk pool) from 5,000 member farms.
The meeting with ICOS focused on shared challenges related to the environment, with Valio establishing a carbon neutral target to be achieved by 2035 through offsetting of carbon sinks (forestry and inorganic soils) and increased use of biogas.
Additionally, the fallout from the Russian embargo continues to impact on the Finnish dairy sector, with 9% of dairy farms exiting the sector in the last year.
By Eamonn Farrell – Agri Food Policy Executive
ICOS News
ICOS News
ICOS News
HOME
ICOS News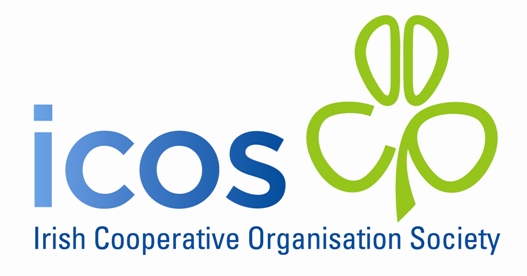 HOME