On 17th June, the Government launched their eagerly awaited All of Government Climate Action Plan, which sets Ireland on a trajectory towards a "net zero" carbon target by 2050.
This ambition is set in the context where Ireland is forecast to be 25% off-target for the 2021-2030 accounting period, equivalent to 101 MtCO2eq, which must be closed over the next decade.
At a high level, the Government will approach this daunting task by establishing 5-year carbon budgets with sectoral targets, setting up a Climate Action Delivery Board under the auspices of the Department of the Taoiseach and an independent Climate Action Council to make recommendations on carbon budgets and policy, strengthening the role of the Oireachtas Climate Action Committee to ensure appropriate oversight and by carbon proofing all Government decisions and future investments.
The headline sectoral target for agriculture is a 10-15% emissions reduction by 2030. This implies a reduction in agricultural emissions from 20 Mt to 17.5 Mt-19 Mt. It is worth pointing out, that earlier this month, the EPA predicted that agricultural emissions would continue to grow marginally by 3.2% over the next decade, reaching 20.85 Mt in 2030.
The plan will be very challenging for the agri-food sector, but the sector has no choice but to positively engage so as to play its part in delivering a low carbon future for the next generation.
Metrics for the agri-food sector are set out in the plan to achieve between 16.5-18.5 MtCO2eq cumulative methane and nitrous oxide abatement. These include increasing the usage of protected urea from 1% of the straight N market today to 50% by 2030, increasing the usage of trailing shoe technology for slurry spreading from 10% to 50% by 2030 and increasing the average EBI from €70 today to €230 by 2030.
Additionally, the plan includes land use metrics aimed at achieving 21 Mt abatement by doubling average afforestation rates from 5,500 ha per annum today to 10,000 ha per annum by 2030, rewetting organic soils from 0 ha to 40,000 ha by 2030 and measures to improve grassland management.
ICOS has welcomed the adoption of the plan and will contribute constructively to its implementation. However, the approach by Government must always remain balanced and supportive of Ireland's leading, sustainable grass-fed model of production.
Eamonn Farrell – Agri-Food Policy Executive
ICOS News
ICOS News
ICOS News
HOME
ICOS News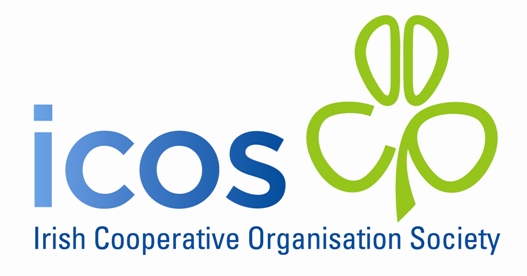 HOME