Innovative New Training Programme uses 'Gamification' to promote development of Young Farmers in 5 EU Countries
Fáilte, Bienvenida, Bienvenue, Laipni Lūdzam, Välkommen !
ICOS will host the "LeadFarm" conference tomorrow, Wednesday 24th July at Killashee House hotel in Naas from 9.30 am – 1.30 pm.
The LeadFarm conference is about disseminating work that has taken place over the past two years where 5 EU countries – Ireland, Spain, France, Latvia and Sweden – have been examining mechanisms to promote Generational Renewal, including better communications with young farmers and the promotion of gender balance in co-operatives, with participation by over 100 young farmers from the five countries.
The conference will be opened by the Minister of State for Food, Forestry & Horticulture Andrew Doyle, T.D. A release and pictures will be circulated from the event. Members of the media are cordially invited to attend.
Celebrating the co-operation between the 5 European countries, foods from each nation will also be served in an informal buffet for a 'Taste of Europe' lunch.
The LeadFarm project is funded through the EU's Erasmus Plus Programme which is managed by Léargas in Ireland – the national agency responsible for Erasmus Plus funding and ICOS as the Lead Partner in the project with overall responsibility.
As part of the project ICOS has developed a young farmer training programme to support the young farmer at farm gate level in his / her farm business, and also introduce them to the co-operative, its values and culture, outlining the benefits of being involved in a co-operative (including generational renewal).
The modules that have been developed are as follows:
Basic Farm Management
Decision Making
Markets
Risk Management
Finance
Co-operative Values & Cultures
Daily Management
Legal Frameworks
Leadership
Organisational Skills
Agricultural Policy
Marketing
Origins of Co-ops
Sustainability
An online training platform has also been developed with training materials for young farmers and a 'Train-the-Trainer' programme to upskill trainers from the 5 countries in delivering the programme. The unique point about this programme is the blended approach taken in training delivery and in particular the use of game based learning to meet the needs of young farmers, as they don't want to sit in a classroom all day.
There are currently 6 games which effectively support the training materials and bring home the practical element of learning, through 'gamification'. This is a relatively new concept especially for the co-operative sectors in all countries. The games that have been developed include:
Decision making
Risk Management
Finance
Organisational Skills
Leadership & Communications
Principles of co-operation
As part of the project 4-5 young farmers from each country participated in study visits to France and Spain. There they met with other young farmers and co-operative societies to benchmark how they operate and promote participation by young farmers and also, more female involvement in their respective businesses, particularly at outer regional / committee structures and board levels.
Pilot training sessions, whereby the programme was tested, were held in Ireland, Latvia, France and Spain with over 100 people being put through the programme and 25 trainers participating in a virtual train-the-trainer (TTT) programme with online materials. ICOS also developed video content as part of the programme and a report on the key values of co-operative cultures.
ICOS News
ICOS News
ICOS News
HOME
ICOS News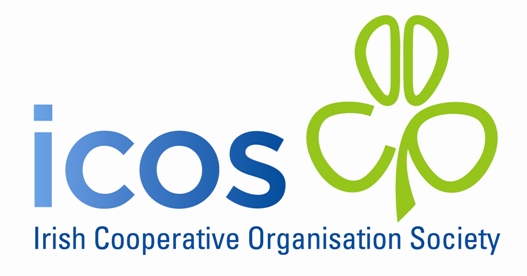 HOME