On 10th & 11 December, the European Commission held its annual Agricultural Outlook Conference, which marked the debut of new EU Commissioner for Agriculture, Janusz Wojciechowski, and EU Commissioner for Health, Stella Kyriakides.
Both Commissioners focused on the topic of sustainability from "Farm to Fork", a political strategy which will be the central focus of both of their five-year mandates. Discussions concentrated on how to cut food waste, to improve farmers income and the importance of addressing land degradation and biodiversity loss.
The Commissioners outlined their focus for the next five years, with Wojciechowski highlighting funding for the CAP, developing a long-term strategy for rural development policy and supporting farmers efforts to protect the environment and mitigate climate change. He pointed out that "not just 40% but at least 50% of the CAP budget" will be "earmarked for the environment and climate." He also however highlighted the issues of Europe's annual import of 36 million tonnes of soybeans from the Americas as well as long distance transport of live animals to the Middle East, stating that he wants to move away from this and to have the path from farm to fork to be "as short as possible". He states that in future, the EU would "support projects aimed at reducing the scale of long-distance transporting of feed, live animals or agricultural products." There would also be measures to promote "the production of healthy food based on our own feed, our own farming animals".
The second day of the conference was dedicated to the outlook of EU agricultural markets. In its analysis on the medium-term outlook for the EU dairy sector, the Commission highlighted that while current EU milk production growth is expected to slow due to environmental considerations, it will still grow at a moderate pace, to 179 million tonnes by 2030, mainly due to herd management and cow nutrition. A large share of this increase will go into the production of international cheese.
EU domestic consumption is to remain solid, with declining liquid milk consumption compensated for with a rise in demand for butter.
Dairy export growth however is also expected to decrease, but the EU will remain the largest player on the world market with a stronger focus on value. Sustained demand on the international market for infant and adult nutrition will promote a further growth of milk powders, especially skimmed milk and whey powders.
Read the full Outlook here: https://ec.europa.eu/info/news/eu-agricultural-outlook-2019-2030-societal-demands-driving-food-market-developments-combining-affordability-sustainability-and-convenience-2019-dec-10_en
Alison Graham – European Affairs Executive
ICOS News
ICOS News
ICOS News
HOME
ICOS News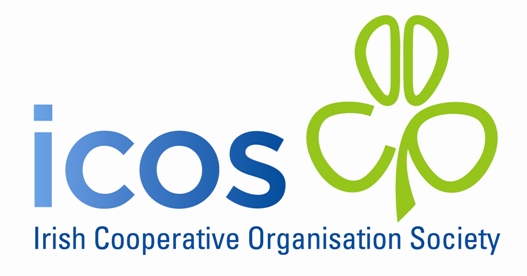 HOME