Conservative leader Boris Johnson was re-elected UK Prime Minister last week (Dec 12) with 43.6% of the vote, giving him a landslide majority of 365 of the 650 seats in the House of Commons (an additional 47 seats than in the 2017 election).
His increased mandate will strengthen his hand significantly in dealing with the Brexit discussion both within the UK Parliament and in his negotiations with the EU. Johnson has said the result provides him with "an overwhelming mandate…to get Brexit done."
With all Conservative candidates having pledged to support the Brexit deal negotiated by Johnson with the EU, it looks very likely that it will now pass all parliamentary stages, leaving the UK on course to leave the EU as scheduled on 31 January 2020.
After this a "status quo" transitional period is due to kick in, which will retain trading relations with the EU as is, allowing the EU and UK time to negotiate a new framework it's for future relations. The transition period is currently scheduled to end in December 2020. However, the transition can be extended once by up to two years, if the UK and EU jointly decide to do so before July 1 2020.
However, on Friday, immediately following the Official State Opening of the Parliament on the 19 December, a new "Withdrawal Agreement Bill" will be debated, which will legally prohibit an extension to this transition period beyond December 2020, a key objective of the Conservative Party election manifesto, creating a new "cliff-edge" at the end of next year if no trade deal is in place.
An exit without a trade agreement would mean the immediate imposition of tariffs, quotas and other regulatory checks on EU- UK trade, with the exception of Irish-Northern Irish trade, which will be border free thanks to the agreement negotiated under the Withdrawal Agreement, with the border instead placed in the Irish Sea.
This leaves just 11 months for the negotiation of the future EU-UK relationship. Brussels has highlighted that with such a tight window to negotiate a deal, it will be necessary to "prioritise" certain aspects, namely an agreement on goods and fisheries, and leave other issues unresolved until later.
This suits Johnson and the Conservative party, who are looking to negotiate a minimalist free trade agreement, with no agreement on regulatory alignment. This leaves them freer in their negotiations with other countries, notably the US. However, is likely to cause tension in managing relations with Northern Ireland, which will be required to follow EU rules.
In terms of process, Michel Barnier, EU Chief Negotiator and his UK Task Force team will continue to lead negotiations on behalf of the European Commission. If the agreement does, as predicted here, focus solely on the trade of goods and fisheries rights, it will need to be ratified by EU trade ministers and the EU Parliament as well as the UK Parliament. However, if its scope is extended to include other aspects- on security co-operation, investment, etc- it will additionally need to be ratified by the 27 EU member state parliaments.
Alison Graham – European Affairs Executive
ICOS News
ICOS News
ICOS News
HOME
ICOS News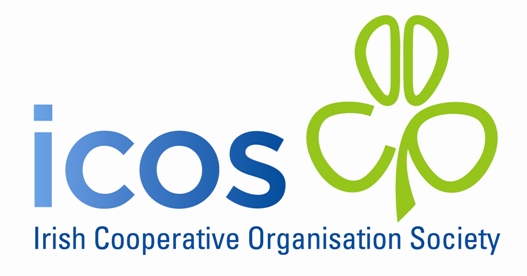 HOME