While in the UK, MPs were debating and gave their final approval for Boris Johnson's Brexit deal on 22nd January, in Brussels the Copa Cogeca Brexit Task Force was meeting with EU and UK officials to discuss the next step in the process- the negotiation of the EU-UK Free Trade Agreement.
Next week, the UK's European Union (Withdrawal Agreement) Bill will be given Royal Assent, to officially bring it into law and on 29th January, the European Parliament will vote to approve the deal, providing the final consent needed on the EU's side to bring UK's membership of the EU to an end on 31st January, after 47 years.
The coming month, as both the EU and UK publish their negotiation mandates, will tell a lot about the shape of the future EU-UK relationship which is still quite unclear.
EU officials committed to publishing their draft negotiation directive in early February, to be approved by EU member state Trade Ministers on 25th February, in order to begin negotiations with the UK in March. The EU will base its mandate on the principle of "Zero Tariffs, Zero Quotas and Zero Dumping". The last element a statement on the EU's objective of ensure no competition distortion in trade between the EU and UK going forward due to changes in regulatory standards.
UK officials on the other hand have stated their mandate, which will also be published in the coming weeks, will operate on the principle of "Zero Tariffs, Zero Quotas, but not at any price". This refers to their commitment, seen to be mandated to them by the British public in the last general election, to no longer be a "rule taker" and to be free to diverge on regulation, including in the agri-food sector. This issue of regulatory equivalence, or not, therefore looks likely to be the critical focus point of the negotiations on the future relationship.
The tricky issue of rules of origin (i.e. what % of the components of a product is from the country in question, in order for it to be considered a product of that country and therefore subject to the rules and tariffs agreed by that country with its trade partner) is another unknown. However, with just 11 months to negotiate and ratify a trade agreement, both sides have stated their intention to work constructively.
Alison Graham – European Affair Executive
ICOS News
ICOS News
ICOS News
HOME
ICOS News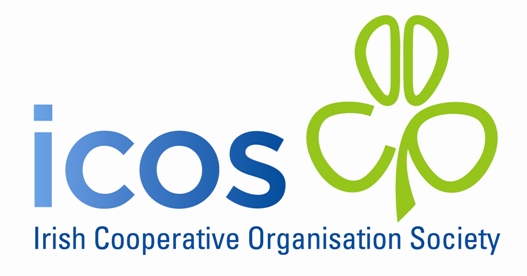 HOME