ICOS together with the IFA, hosted an online meeting of EU dairy co-operative and farmer organisation representatives on 21st April, to gather an updated overview of the production and market challenges being faced by the industry across the EU as we continue to work through the COVID-19 Health Crisis.
UK: UK dairy, which is highly orientated around the production of fresh drinking milk, has been highly impacted by the closure of the food service industry. As a result, there is a surplus of raw milk of approximately 8m litres per week. Some farmers have been told by their processor to dump their milk while many others have seen their contract revised in terms of the volume the processor will collect over the coming months. Competition rules are to be temporarily relaxed to allow the dairy industry to work together more with the aim of processors sharing labour and facilities, to ensure the full available processing capacity of long-life products can be utilised.
France: The French dairy industry has developed their own production reduction tool. The dairy interbranch organisation CNIEL (consisting of the French dairy farmers association, the dairy co-operatives and the private processors, retailers and restaurant associations) have dedicated a proportion of their communications budget, amounting to €10 million, for the creation of a collective fund to compensate farmers who reduce their production in April, in comparison to April 2019. Overall, the industry is hoping for a 3% reduction. Individual farmers will be compensated for any reduction between 2-5%, with a payment of 32 c/l which will be made in June. Primarily this scheme is to address the issues arising for small processors which focus on the production of fresh speciality cheese, primarily sold though local markets and in food service. With these outlets closed, production of these cheeses is being temporarily reduced, with the milk redirected to longer life products, with the hope that this production reduction will ensure there is capacity to achieve this. Additionally, CNIEL have developed a new communication campaign for these speciality cheeses, focused on domestic consumers.
Germany: It was remarked that there are major differences in the impact of this crisis on Germany's 140 processors – those which are specialised on the production of retail goods are seeing demand surge and prices grow, while in stark contrast those which produce food service ingredients are faced with imminent bankruptcy. Therefore, securing liquidity tools at both processing and farm level is the key ask of the German dairy sector nationally.
The Netherlands: With concerns around the potential for COVID-19 to cause staff shortages or reduce collection and processing capacity in the sector, the Dutch dairies have been working together to strategise on how to ensure that all milk is collected and processed, which has been the case to date. However, a particular and unexpected concern highlight is the impact of a drought for the last two months, which was now beginning to bite. Also highlighted was the stark drop in calf prices, which have been cut in half this year. However, to ease cash flow for farmers impacted by these issues, the Dutch government are proposing to pre-pay CAP direct payments in July, out of national funding.
Denmark: Denmark has had no challenges as of yet within its supply chain or the operation of its processing facilities. The main focus of concern for the industry has been the increased difficulties to keep trade moving on the EU internal market, where new border restrictions coming into and leaving certain countries have slowed the delivery of products to retailers. While they have, to an extent felt the bounce in demand for retail products, there has been limited capacity to convert production previously destined for food service to retail. Their international exports, which are said to be picking up once again to the Asian markets, have been provided with an additional security boost, as the Danish Government has provided for a €4billion export credit re-insurance scheme for the country's traders.
Sweden: Similarly, to Denmark, so far no issues have arisen within the dairy supply chain, in term of milk collection, processing capacity or delivery to market. In fact, due to the focus of the industry on domestic retail, they have seen increased demand for some products, leading to higher than normal milk prices in March.
Alison Graham – European Affairs Executive
ICOS News
ICOS News
ICOS News
HOME
ICOS News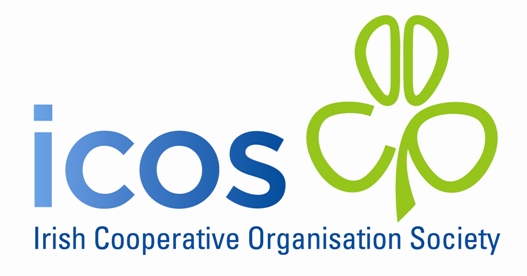 HOME