Irish co-ops launch series of free online meet-ups to support your personal wellbeing with cooking, dietary and life skills advice
As part of ICOS initiatives to support rural communities to the maximum possible during the current public health crisis and onwards, ICOS Skillnet is providing a series of live online 'meet-ups' which farmers, co-op staff, their families and everyone in the rural community are invited to join free of charge for the next three weeks, each Wednesday starting 13th May next week.
The live online talks and discussions will include celebrity chef and expert on all things culinary, Rozanne Stevens together with nutritionist Sarah Keogh and personal life skills coach Jerry Kelly. The talks are free but registration in advance is essential to ensure proper planning for the online meet-ups.
You can register online through this website www.surveymonkey.com/r/RegisterforFree, or email billy.goodburn@icos.ie or call 087 126 5542.
ICOS Skillnet is funded by Skillnet Ireland and Irish co-operative member companies. Skillnet Ireland is funded from the National Training Fund through the Department of Education and Skills.
Billy Goodburn of ICOS Skillnet said, "These online talks will concentrate on sustainability in food preparation, nutritional advice and personal wellbeing, across a range of topics in an easy to enjoy format designed to offer tips and advice for everyday life and living as we also work to reopen our society and our economy. The current crisis has created considerable anxiety, stress and grief for very many people. As a co-operative organisation, rooted in the communities in which we operate, we want to provide a helping hand and to assure people that we are all in this together, while encouraging their ongoing resilience and wellbeing."
The following is the schedule of meet-ups:
Wednesday 13th May 2020
10.00 -11.00 Zero Waste Cooking – Zero Waste Pantry with Rozanne Stevens
12.00 -13.00 "Positive Thinking in times of change" with Jerry Kelly
15.00 -16.00 Feeding Your Mental Health with Sarah Keogh
Wednesday 20th May 2020
10.00 -11.00 Zero Waste Cooking – Zero Waste Meal Prep with Rozanne Stevens
12.00 -13.00 "Bouncebackability" – Building your Resilience with Jerry Kelly
15.00 -16.00 Eating for Immunity with Sarah Keogh
Wednesday 27th May 2020
10.00 -11.00 Zero Waste Cooking – Zero Waste Preserving Methods for Food with Rozanne Stevens
12.00 -13.00 Managing your time outside of your comfort zone with Jerry Kelly
15.00 -16.00 Healthy Habits at Home with Sarah Keogh
ICOS News
ICOS News
ICOS News
HOME
ICOS News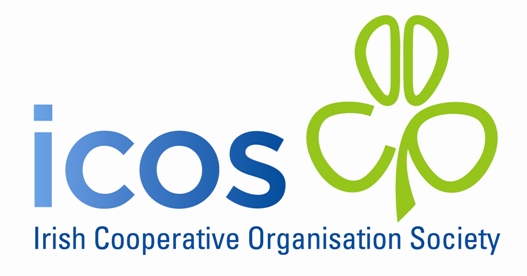 HOME