On 20th May, the European Commission launched its much anticipated (and heavily leaked) strategy document on the future of farming and food called Farm to Fork. Notably, the strategy was published alongside a comprehensive biodiversity strategy.
Farm to Fork fits within the EU's new Green Deal architecture, which sets out a carbon neutral ambition for the EU by 2050.
The strategy deals with a cross section of issues from fertiliser & pesticide usage, antibiotic usage, carbon sequestration, labelling and consumer information to name but a few.
On the day of its launch, ICOS was pleased to host an extremely informative webinar with the First Vice President of the European Parliament, Mairead McGuinness MEP.
She provided a number of key insights, which we as an industry will need to consider carefully.
The publication of the strategy is the cumulation of a decade long conversation at EU level. Many will view the targets as unworkable and impractical, and there is a long road ahead before the final strategy will be agreed by the European Parliament (with its Environment Committee taking the lead) and EU Member States at the Council of Ministers. However, she recommended that a defensive response is not an effective response. There will be opportunities to change the strategy, so positive engagement will be vital.
She warned against unhealthy conversations developing between farmers and environmentalists. Mindsets will need to change, commenting that defending what you have today is not the way to secure tomorrow.
The new strategy will feed into the CAP reform process, although how remains to be seen. The CAP reform process is currently stalled due to prolonged budget talks. However, the current CAP proposals, while including a greater ambition in relation to climate change, the new CAP doesn't go as far as the Farm to Fork strategy in terms of ambition. She concluded that there isn't a pathway to combine Farm to Fork and the CAP, but rest assured it will feed into the new CAP.
The Farm to Fork strategy raises more questions than it answers. For example, a desire for shorter supply chains is inconsistent with Ireland's export led agri-food strategy. The proposal to pay farmers for carbon sequestration lacks details, pricing mechanisms will need to be defined. The requirements within the strategy will impact productivity and efficiency at farm level in the EU but will non-EU countries entering into free trade agreements with EU have to comply with these same rules?
One thing for sure is that the direction of travel is clear and as representatives of farmers and their co-ops, ICOS will constructively engage in the Farm to Fork process, with a view to delivering sustainable outcomes for farm families.
Eamonn Farrell – Agri Food Policy Executive
ICOS News
ICOS News
ICOS News
HOME
ICOS News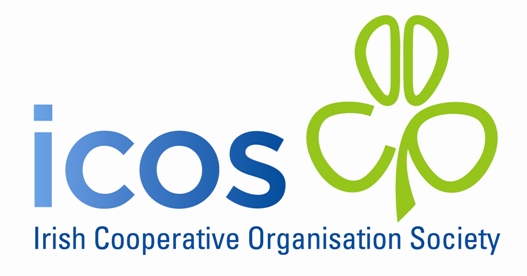 HOME