€ 1.1 Trillion EU Budget has a sting in the tail
Proposed 10% Cut to CAP Budget undermines Rural Recovery and Environmental Ambitions
Reacting to the announcement today of the revised EU Multiannual Budget Proposal and recovery plan, ICOS welcomes new funding being made available for farmers for environmental and climate action, but warns on the proposed cuts of some 10% in direct payments and the impact this will have for struggling rural economies.
The European Commission today published its revised plan for its multiannual budget for 2021-2027, which promotes a CAP budget of €348.3 billion. While denoting a step up from previous budget proposals, this still represents a cut of close to €35 billion to the CAP on current levels, specifically a cut of close to 10% to direct payments.
Direct payments are the central supports for farmers managing today's difficult market situation which has provided low market returns long before the COVID-19 crisis struck. For 60% of Irish farmers, their direct payment represents over 100% of their farm income.
A cut of this size will have significant implications for the sustainability of many farms and the ability of our rural economy to survive the economic downturn. At a time when we need additional supports for our farmers and rural communities, this proposal to continue to cut funding to the CAP is hugely disappointing, ICOS stated.
In addition, the proposal seeks to establish a new €40 billion Just Transition Fund for spending on climate and environmental actions to achieve a "green transition" of the economy. This additional funding will be vital to help farmers achieve the ambitious environmental targets laid out in the Farm to Fork and Biodiversity Strategies published by the European Commission last week. However, it is still unclear just how much of this funding will be made available to agriculture, as the fund is targeted to achieving carbon neutrality and environmental protection across the industry, energy and transport sectors as well.
Given the substantial climate and environmental targets set specifically for the agricultural sector, a cut to the CAP budget is entirely unacceptable, as the CAP remains the key driver through which farmers act on carbon sequestration and preserve natural habitats through investment in sustainable practices and production.
The next European Summit is scheduled to take place in Brussels from 18th – 19th June. It is vital our politicians take every possible initiative to ensure that the CAP budget is at least maintained at current levels, as promised by many during the last general election, thereby protecting farmers, rural communities and the environment.
ICOS News
ICOS News
ICOS News
HOME
ICOS News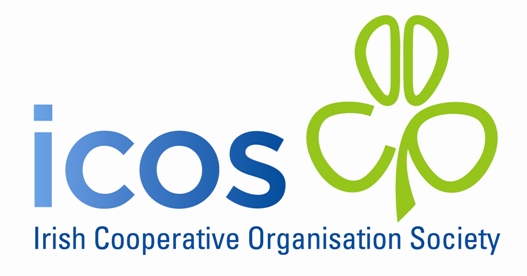 HOME