The historic events which unfolded in the Convention Centre in Dublin over last weekend has brought sweeping changes to the Irish political landscape at a time of unprecedented economic and social upheaval.
The appointments of two Ministers from the Department of Agriculture to serve at the Cabinet table is a strong signal of intent that the challenges facing agriculture will be prioritised over the lifetime of the next Government.
ICOS wishes the new Minister for Agriculture & Marine, Barry Cowen TD and his family every success, as he takes up a very demanding portfolio.
The Programme for Government recognises the agri-food sector as Ireland's most important indigenous industry, which is critically important. The Irish agri-food sector played a key role in supporting Ireland's economic recovery, following the previous financial crisis and the sector will play a similar important role, supporting economic recovery, as the Irish economy emerges from the COVID -19 crisis.
We equally wish Senator Pippa Hackett, as Minister of State with responsibility for Land Use and Biodiversity well in her new role.
The cornerstone of the Programme for Government is the commitment to an average 7% cut in greenhouse gas emissions per annum, equating to a 51% reduction over the next decade.
Everyone should be in no doubt that this is an extremely challenging target for the Irish economy, especially given our unique emissions profile, where agriculture accounts for over a third of our emissions due to the lack of heavy industry in the wider economy. It is welcome that the Programme for Government acknowledges the special role of agriculture and the distinct characteristics of methane. Nevertheless, each economic sector including agriculture will be required to contribute to meeting the 51% target, which given the scale of the commitment will be very difficult.
The new Government must work with farmers and key stakeholders in a spirit of partnership to deliver its climate ambition, while developing a new Agri-Food Strategy that will support employment and prosperity in Rural Ireland.
ICOS would like to take this opportunity to thank Michael Creed for his service to Irish farmers and the agri-food sector during his successful tenure in the Department of Agriculture.
Eamonn Farrell – Agri Food Policy Executive
ICOS News
ICOS News
ICOS News
HOME
ICOS News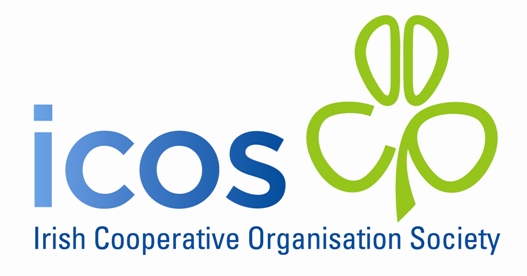 HOME