ICOS Board Director Alo Duffy, Chair of the Brexit Task Force of the European Farmers and Co-operatives Organisation, COPA-COGECA, will meet with Michel Barnier (EU Chief Negotiator on UK Relations) together with agri-food chain partners FoodDrink Europe and CELCAA, this Wednesday afternoon 15th July, 2020.
At the meeting, Duffy will press home the provisions that ICOS want to see included in the final deal as well as emphasising the need for contingency plans in the event a deal is not reached and proposals to preserve the all-Ireland agricultural economy.
Alo Duffy said,
"First and foremost we will be continuing our call for EU structural and adjustment funding to be made available to the EU agri-food sector to help us make the necessary supply chain adjustments which are to come at the end of this year, deal or no deal. In this regard, we welcome the recent proposal by EU Council President Charles Michel for a €5bn Brexit reserve fund to be set within the EU's recovery plan, up to help impacted countries, including Ireland, to deal with the fall-out of the UK's departure from the EU. This proposal will be debated at this Friday's EU leaders Summit and we will be pushing for a positive outcome here.
On contingency planning, Duffy said that with the UK's decision not to extend the transition period, planning is needed to mitigate against a potential failure to reach agreement by the end of the year.
"Should the EU and UK fail to reach an agreement, Irish exports would be subject to the tariffs outlined in the UK's new Global Tariff regime. According to our own calculations, Irish exports of butter and cheeses alone would incur an annual tariff bill of upwards of €287 million. Other products too, including beef and live cattle, would be subject to substantial tariffs which would have a devastating impact on the Irish agri-food industry and lead to severe market disruption in the EU.
"We will be urging the European Commission to consider alternative, temporary customs arrangements that could be implemented from the start of 2021 should a Free Trade Agreement not be ready to be implemented. This would allow negotiators more time to reach a deal. These temporary arrangements would need to preserve our current tariff and quota free trade, and minimise disruption for operators who already coping with the significant impacts of Covid-19.
Commenting on the need to preserve the All-Ireland economy, Alo Duffy said that, under the Irish Protocols of the Withdrawal Agreement, Northern Ireland will remain aligned with EU single market agri-food rules. "We still have very little clarity on the technical implementation of the Irish protocols or on what exactly they will entail with regard to trade into and out of Northern Ireland. Irish businesses need visibility and predictability on this and need time to prepare for new procedures. We will be asking for a co-operative and trade facilitative approach to be adopted, to ensure the integrity of the EU single market while keeping the burden on businesses to a minimum.
"It is also important that what has been achieved in these protocols, in facilitating the continuation of the all-Ireland agricultural economy, also be reflected in wider EU policy, through the accommodation of products produced on an all-Ireland basis in future EU trade agreements and within various EU agricultural schemes and programmes going forward."
ICOS News
ICOS News
ICOS News
HOME
ICOS News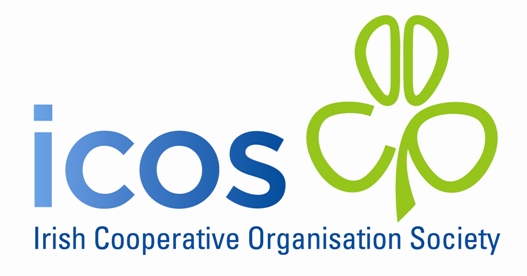 HOME