ICOS Board Director, Alo Duffy, Chair of the Brexit Task Force of the European Farmers and Co-operatives Organisation, COPA-COGECA, met with the EU Chief Negotiator on UK Relations, Michel Barnier, and his team, together with agri-food chain partners FoodDrink Europe and CELCAA, on July 15th.
The focus of the meeting was on the progress of the trade negotiations with the UK, which have so far not delivered a noteworthy breakthrough which would signal movement towards an agreement, despite the limited time remaining to do so.
At the meeting, Mr. Duffy emphasised the need for contingency plans to be prepared to mitigate against a potential failure to reach agreement by the end of the year.
In this event, EU exports would be subject to significant tariffs. According to our own calculations, Irish exports of butter and cheeses alone would incur an annual tariff bill of upwards of €287 million. Other products too, including beef and live cattle, would be subject to substantial tariffs which would have a devastating impact on the Irish agri-food industry and lead to severe market disruption in the EU.
Mr. Duffy together with the other agri-food chain representatives urged the Commission to consider alternative, temporary customs arrangements that could be implemented should an agreement not be reached within the current trade discussion, which would preserve our current tariff and quota free trade with the UK and minimise disruption for operators.
Mr. Duffy also raised the importance of the all-Ireland agricultural economy; a matter which Mr Barnier and his team are very familiar with. He called on Commission to ensure that products produced on an all-Ireland basis, which have been facilitated under the withdrawal agreement, be equally supported in wider EU trade and agricultural policies going forward.
He urged too for greater clarity on the implementation of Irish Protocols of the Withdrawal Agreement with regard to trade into and out of Northern Ireland. Irish businesses need visibility and predictability on this and need time to prepare for the new procedures. He asked for a co-operative and facilitative approach to be adopted, to ensure the integrity of the EU single market while keeping the burden on businesses to a minimum.
Alison Graham – European Affairs Executive
ICOS News
ICOS News
ICOS News
HOME
ICOS News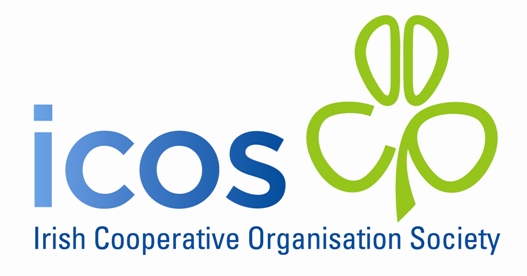 HOME