ICOS has made a comprehensive submission to the Department of Agriculture's public consultation on the new EU Veterinary Medicines Regulation.
ICOS believes that dairy co-ops are ideally positioned to run comprehensive Herd Health programmes, given the detailed information and data available to them via their milk supply agreements and associated conditions, advisory programmes, milk quality and herd health data, joint advisory programmes, and integration with AHI and other programmes. An integral part of our responsibility as food processors is to ensure that food producing animals within the milk production supply chain are cared for and treated with the best possible care and any veterinary medicines used to treat these animals must fully comply with legal requirements and best practice.
We believe that prescriptions can be generated on the basis of data driven decisions through the other proper assessment method and not only based on a clinical visit (e.g. milk recording, milk culturing & sensitivity testing, faecal egg count results, antibody detection tests etc). We have proposed a sustainable and responsible prescribing model involving multi-faceted herd health programmes with veterinary oversight.
In our submission, ICOS has proposed an electronic prescription model to allow for full and fair competition. On a practical level, this will translate into a farmer's PVP or co-op vet issuing an electronic prescription held on a secure database. The PVP or co-op vet can create a prescription on his handheld or office-based device. Veterinary medicines can then be dispensed in a transparent manner. Once the veterinary product is dispensed to the farmer, the prescription will be deleted to ensure the integrity of the prescription is only used once with no scope for misuse. Such a system does not require an ICT capability by the farmer. Our proposal will also enable DAFM to comply with the provisions on data collection in the new regulation.
We await further clarity from DAFM and the European Commission as to whether 'Responsible Persons' will be allowed to prescribe antiparasitics after 2022, but at this point in time, the advice provided to ICOS is that they will not be allowed. The upregulating of antiparasitic veterinary medicines to prescription only will cause serious disruption to the current distribution model and will create significant market distortion. In the absence of solutions to this unintended outcome, the Irish Government should be in no doubt that it must adopt best practice in other Member States, whereby the prescriber cannot dispense thereby ensuring no anti-competitive consequence.
The ICOS submission can be viewed here
Eamonn Farrell – Agri Food Policy Executive
ICOS News
ICOS News
ICOS News
HOME
ICOS News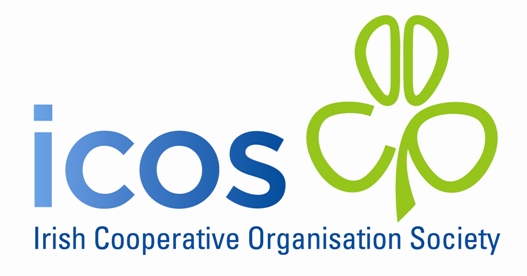 HOME