With less than 65 days to go until the end of the UK's transition period and the UK leave the EU Custom Union and Single Market, business preparation is a key focus for the EU as well as the Irish and UK governments. Below is an outline of a number of helpful resources which have been published and essential online events which will be held over the coming weeks to aid preparations.
The DAFM have launched a new Brexit campaign page which provides guidance on the steps necessary for importing or exporting from/to the UK from January: www.gov.ie/agriculture/brexit
They are asking you to:
register with the Department of Agriculture, Food and the Marine as an importer/exporter and register on TRACES. In both instances please contact brexitregistration@agriculture.gov.ie
register with Revenue and obtain an EORI number
familiarise yourself with the SPS controls that will come into effect in January. There is an ongoing series of webinars being held to help businesses understand the various controls. Past webinars can we re-watched here, while upcoming events can be found here. This includes a webinar on importing animals and products of animal origin on Wednesday, November 4, 11:00 a.m., for which you can register here: https://www.gov.ie/en/publication/72c8d-trading-in-animals-and-animal-products/
The UK Government updated its guidance on its border operations from January 1 in October. The guidance outlines that:
The UK will introduce border controls in phased approach from January to July 2021. This is to accommodate potential infrastructure delays and staff shortages as well as to give businesses further time to prepare for the new trading system.
From January 2021 all trade will need to prepare for basic customs procedures and requirements. Whether tariffs will apply on EU goods will be depend on whether a trade deal is agreed in the coming days. If no deal is agreed the UK global tariff regime will be applied- You can check the tariff rate here. There will also be checks on controlled goods and physical checks on high risk animals and plants.
From April 2021 products of animal origin will require pre-notification and undergo full standard checks and certification
From July 2021 all goods will require full safety and certification declarations and there will be an increase in the level of physical checks.
Full details on UK border operations can be read here: https://www.gov.uk/government/publications/the-border-operating-model
UK guidance on importing into the UK from the EU: https://www.gov.uk/prepare-to-import-to-great-britain-from-january-2021
UK Government Guidance on Exporting from the UK to the EU: https://www.gov.uk/guidance/webinars-for-exporters-of-animals-and-products-of-animal-origin-to-the-eu
The European Commission has updated its readiness notices, outlining the exact changes and new requirements on various topics from January 1. These notices can be found here.
Of particular interest are:
Movement of live animals (link)
Customs and Preferential origin rules (link)
Alison Graham – European Affairs Executive
ICOS News
ICOS News
ICOS News
HOME
ICOS News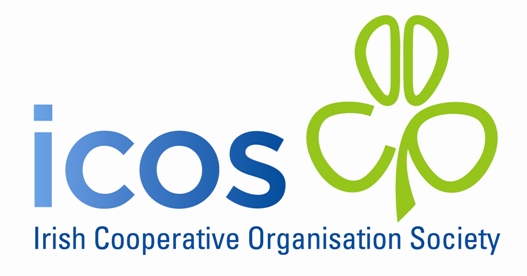 HOME