EU Agriculture Ministers and MEPs last week separately adopted their position on the CAP post 2022 reform. Ministers reached a general approach on the three CAP regulations at the AGRIFISH Council in Luxembourg on October 21, while MEPs voted in a remote Plenary session throughout the week, with the final texts adopted on October 23. This paves the way for trilogue negotiations between the two institutions, which are expected to get underway in the coming weeks.
The debate is therefore far from over, as MEPs and Agricultural Ministers are quite far apart on a number of key issues, on which will need to reach a joint agreement through these trilogue negotiations. The key areas of dispute are outlined below:
Green Architecture
Council: Agriculture ministers want 20% of national direct payment envelopes to be dedicated to eco-schemes, which would cover areas such as agroforestry, agro-ecology, precision farming and carbon farming and would be voluntary for farmers to participate in. They want a 2-year initial pilot phase which would allow the redeployment of unused funds to "specific environmental and climate-related objectives" in case there was a low take-up. In addition, they seek to ringfence 30% of rural development funding for environment, climate and animal welfare measures.
Parliament: MEPs however want to see an ever-higher level of environmental funding and are calling for 30% of direct payment funding to go to eco-schemes and 35% of national rural development budgets.
Direct Payments
Council: Ministers agreed to cap basic payments at €100 000, and propose allowing member states to voluntarily annually reduction and redistribution of all payments above €60,000. They also support a proposal to allow member states dedicate 1% of national direct payment envelopes to risk management tools to support income stabilization.
Parliament: MEPs equally called for a cap on payments above €100,000 but also want the redistribution scheme on payments beyond €60,000 to be mandatory. In addition, MEPs want at least 4% of direct payment funding to be used to support young farmers (doubling the Council's proposal of approximately 2%) with further support coming through Rural Development schemes.
Market Supports
Council: Ministers made little changes to the existing regulation on market supports, focusing on strengthening and updating the rules regarding products of protected designation of origin or geographical indication.
Parliament: MEPs however have proposed a number of new measures, including a new volume reduction scheme for managing market disturbance, which ICOS has repeatedly objected to due to the proposal of imposing a levy on producers who increase their production. However, the house is also looking for greater market transparency and new protections on the use of dairy terms, to prevent their misuse in the marketing of non-dairy products, which are very positive proposals.
Alison Graham – European Affairs Executive
ICOS News
ICOS News
ICOS News
HOME
ICOS News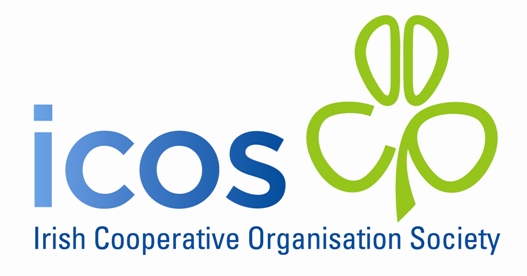 HOME