Teagasc and CIT recently published a new report analysing the Irish dairy sector post quotas. The report charts the remarkable journey of the Irish dairy sector since the abolition of quotas in 2015.
From 2014 to 2019 domestic production has increased by almost 41.4%. Over the same period, EU-28 volume has increased by more than 7% (10.4 million tonnes). Ireland has contributed over 2.4 million tonnes of this total or approximately 23.3%. The Report is a reminder of the CAP's stated objective in 2007 that "Milk production [should] move to areas with competitive advantage".
Annual average solids have increased from 3.98% Milk Fat and 3.43% Milk Protein in 2014 to 4.17% Milk Fat and 3.54% Milk Protein in 2019. Nationally combined milk solids have increased by 47.1%.
Ireland's net margin (excluding owned labour) is 40% higher than the UK and almost 3 times higher than the Netherlands. This ranking is not changed when total costs are included according to the report's joint authors. The limitations of seasonality result in a far lower processing plant utilisation in Ireland compared to our EU counterparts. Ireland's capacity utilisation is 62% with other EU countries achieving over 92%. Seasonality also results in a more limited product portfolio, more focused on storable products. As a result, the cost savings associated with seasonality at farm level well exceed the reduction in milk price.
The Report underlines the benefits of our grass-based system of milk production and of the importance of not allowing unnecessary cost creep into the system. Looking towards future expansion, the Report is a timely publication, as discussions evolve on the future funding model for the next phase.
Eamonn Farrell – Agri-Food Policy Executive
ICOS News
ICOS News
ICOS News
HOME
ICOS News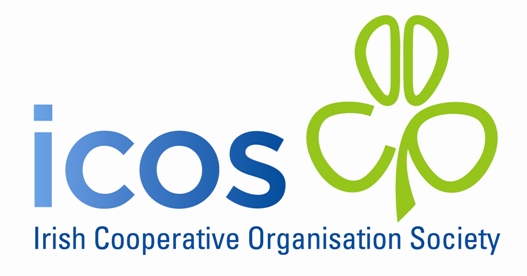 HOME