Last week, separate to the trade talks, the EU and UK reached a deal on how to apply the Withdrawal Agreement in Northern Ireland (NI). Under the Withdrawal Agreement NI will remain inside the UK's internal market while also applying the EU's customs code and agri-food regulation. An EU-UK Joint Committee was tasked with resolving how this could be achieved in practice.
As a result of this deal the UK has revised its Internal Market and Finance Bills which threatened to override the Withdrawal Agreement and break international law.
The agreement states:
While UK officials themselves will man NI border inspection posts, EU customs officials will monitor implementation of the Customs Code. These officials will be from different member states and will not be permanently based in NI, but will rotate in and out. They will be required to apply the EU tariff to goods "at risk" of entering the EU single market. Such goods include those:

subject to trade defense measures,

subject to commercial processing in NI

goods from outside the UK and EU, where the EU duty is more than 3% greater than the UK duty. When the UK duty is equal to or higher than the EU duty, the good is never considered to be at risk.
EU veterinary inspectors will also be on the ground in NI, supervising sanitary and safety controls at ports, which will be the same as for trade from GB into the EU 27. However, two temporary waivers have been agreed to for a period of 3-6 months, in order to provide time for the development of necessary border infrastructure capacity and alternations to supply chains, in response to concerns from NI supermarkets

On meat products: Chilled meat products and unfrozen prepared meals are normally prohibited from export to the EU from third countries. However, an agreed derogation, will permit these products to be exported to NI from GB until July 1st 2021. Once a derogation period has elapsed however, NI supermarkets will have to source such products locally or from ROI.

On SPS certificates: from 1st January all exports of products of plant and animal origin from GB to the EU will require Export Health Certificates. However, for a period of at least 3 months, exports from GB to NI will be exempt from this requirement.

In conjunction with these waivers, the UK will remain aligned with EU food safety and animal health rules for the duration the exemptions apply.

The waivers will also be limited to authorised traders only.

Products exported under these exemptions will carry labels, indicating that the products are permitted for sale in Northern Ireland only.
The EU and UK have also agreed in principle that exit summary declarations for goods going from NI-GB will not be required and the information will instead be generated from data that already exists for NI-GB ferry consignments. All goods from GB however will require import declarations (and export health certificates from April 2021). Goods from NI to GB will be subject to no tariffs in any circumstances and will not be required to complete customs checks. Goods travelling from NI-ROI-GB will also benefit from an override of the tariff on entry into GB, however these goods will need to comply with EU export procedures.
Alison Graham – European Affairs Executive
ICOS News
ICOS News
ICOS News
HOME
ICOS News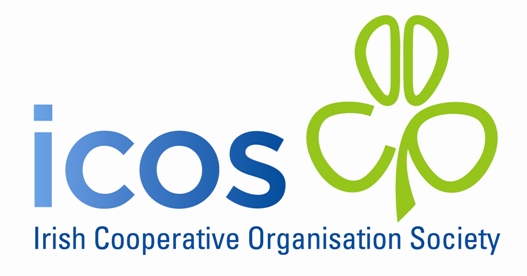 HOME