The Irish dairy industry exports €5 billion worth of Irish food to over 120 countries worldwide and is Ireland's largest indigenous sector. It is extremely focussed on food safety, the consumer, and its reputation as a trusted supplier of safe and traceable food.
Over the past decade, it has invested over a billion euros in new capacity, routes to market, and in people and systems to ensure compliance and food safety. The co-operative nature of the industry has ensured that it has developed a significant degree of vertical integration with its farmer members, and surrounds and supports them with the systems and expertise to deliver on safe and sustainable milk production. Included in this support is a huge investment in milk quality, built on animal health including lowering SCC levels and antibiotic usage.
The new EU Veterinary Medicines Regulation will become applicable under Irish law on 28th January 2022 – in 12 months' time. The new Regulation aims to strengthen the EU's response to antimicrobial resistance (AMR), which is a significant public health concern. The co-ops current position in the supply of appropriate medicines allows them both the controls and the influence to deliver on priorities like reducing the use of antibiotics and in particular Critically Important Antibiotic's (CIA's) for human medicine, moving towards Selective Dry Cow Therapy, and protecting and maintaining valuable antiparasitics from the development of resistance.
Co-ops have led the national efforts in improving milk quality and mammary health, and the current Co-op Mastitis Control Programme structure under the current legislation and partnership with AHI has resulted in substantial reductions in SCC and the reduction in antibiotic usage, particularly CIA's. Furthermore, the current routes of supply for veterinary medicines are strategically important to co-ops as a way of ensuring the competitive and safe availability of necessary medicines to their farmer members. Whilst the co-ops are committed to a substantial reduction in the use of animal medicines in line with best practice and prudent use, the ability to retail them in their branch network is vitally important to that network, as it maintains their relevance to customers, and maximises footfall, supporting the sale of other products.
The Department of Agriculture, Food and the Marine led by Minister McConalogue must recognise the positive role co-ops can play in delivering on shared objectives such as the AMR challenge when finalising the new legislation for veterinary medicines. Key to this is an appropriate definition for the "any other assessment" by ensuring an holistic approach to herd health planning, supported by data assisted prescribing for intramammary tubes and co-op herd health plans. The alternative and damaging prospect could effectively transfer both intramammaries and antiparasitics to the PVP route of supply, which will substantially undermine the co-op branch network, resulting in branch closures, job losses, substantial price increases, and a diminution of services to its members.
Eamonn Farrell – Agri Food Policy Executive
ICOS News
ICOS News
ICOS News
HOME
ICOS News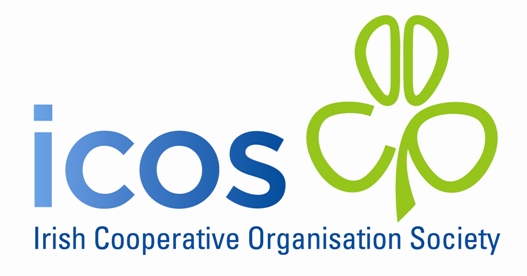 HOME