The ICOS Dairy Committee Chairman John O'Gorman participated in the European Commission Expert Group meeting held on January 20th, which discussed the Covid-19 crisis and key lessons for ensuring food supply and security in the EU.
The meeting, attended by high level Commission officials, EU member state representatives and agri-food industry stakeholders, sought to gather information to feed into the development of a contingency plan and potential subsequent Commission communication on food security, to be adopted in Q4 of 2021.
In his presentation Mr. Gorman outlined the particular challenges for the Irish dairy sector in managing peak supply at the height of the first wave of the pandemic. He recalled the protocols adopted by the industry for suppliers and staff to ensure work could continue as safely as possible and the coordination within the industry on a strategy for managing production in the event of significant personal shortages. Highlighting the particularly difficult health situation in Ireland at the moment, he stressed the importance of a swift rollout of the vaccine and the prioritisation of critical food production workers.
Additionally, Mr. O'Gorman reflected on the dramatic and swift market fallout of the crisis in conjunction with the slow adoption of supports for the sector by the EU. Nonetheless, agri-food chains within the EU and globally remained robust and resilient throughout the crisis, supported by the EU's intervention on green lanes and digitalisation, to provide for contactless border procedures. He concluded by calling for efforts in this area to remain a high priority and be further enhanced into the future.
Alison Graham – European Affairs Executive
ICOS News
ICOS News
ICOS News
HOME
ICOS News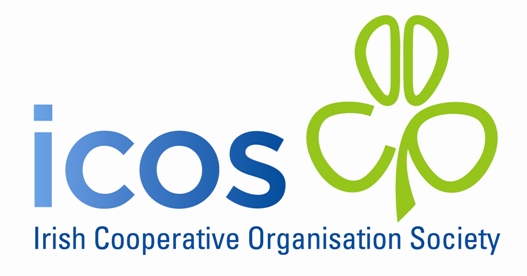 HOME