ICOS represented by TJ Flanagan, ICOS CEO, John O'Gorman, ICOS Dairy Committee Chairman and Ray Doyle, ICOS Livestock Executive addressed the Joint Committee on Agriculture on the issue of the new veterinary medicine's regulation.
At the meeting, the ICOS Dairy Committee Chairman, John O'Gorman reminded the deputies that "the Irish dairy industry is extremely focussed on food safety, the consumer, and its reputation as a trusted supplier of safe and traceable food. As a responsible and trusted stakeholder, the Irish dairy industry has identified the need to prevent antimicrobial and anthelmintic resistance, as key priorities for our farmer members."
ICOS CEO, TJ Flanagan informed the Committee that "ICOS has long been involved in the development of the regulatory regime for Animal remedies in Ireland; From the 1999 report of the Irish Medicines Board, recommending that access to intramammary antibiotics should be on the basis of informed choice such as that available from a properly established and audited mastitis control programme."
Ray Doyle concluded by stating that "We are running out of time on this issue and DAFM needs to decide the policy that's best for Ireland".
ICOS is calling on the Department of Agriculture to recognise the positive role that Co-ops can play in delivering on shared objectives such as AMR, when finalising the new legislation for veterinary medicines. Key to this is ensuring a proper definition for the "any other assessment" under Article 105 that allows a holistic approach to herd health planning, supported by data-assisted prescribing for intramammary tubes and Co-op herd health plans for other veterinary medicines. As food processors, the Dairy Co-op sector has a vested interest in ensuring that animal medicines are used in a responsible manner in full compliance with legal requirements and best practice. Co-operatives are trusted and reliable partners in the process and are extremely well placed to help our farmer members to address and prevent the challenge of antimicrobial and anthelmintic resistance.
Eamonn Farrell – Agri Food Policy Executive
ICOS News
ICOS News
ICOS News
HOME
ICOS News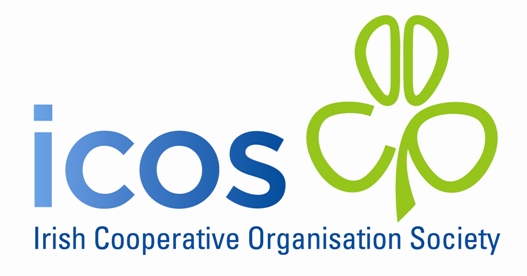 HOME